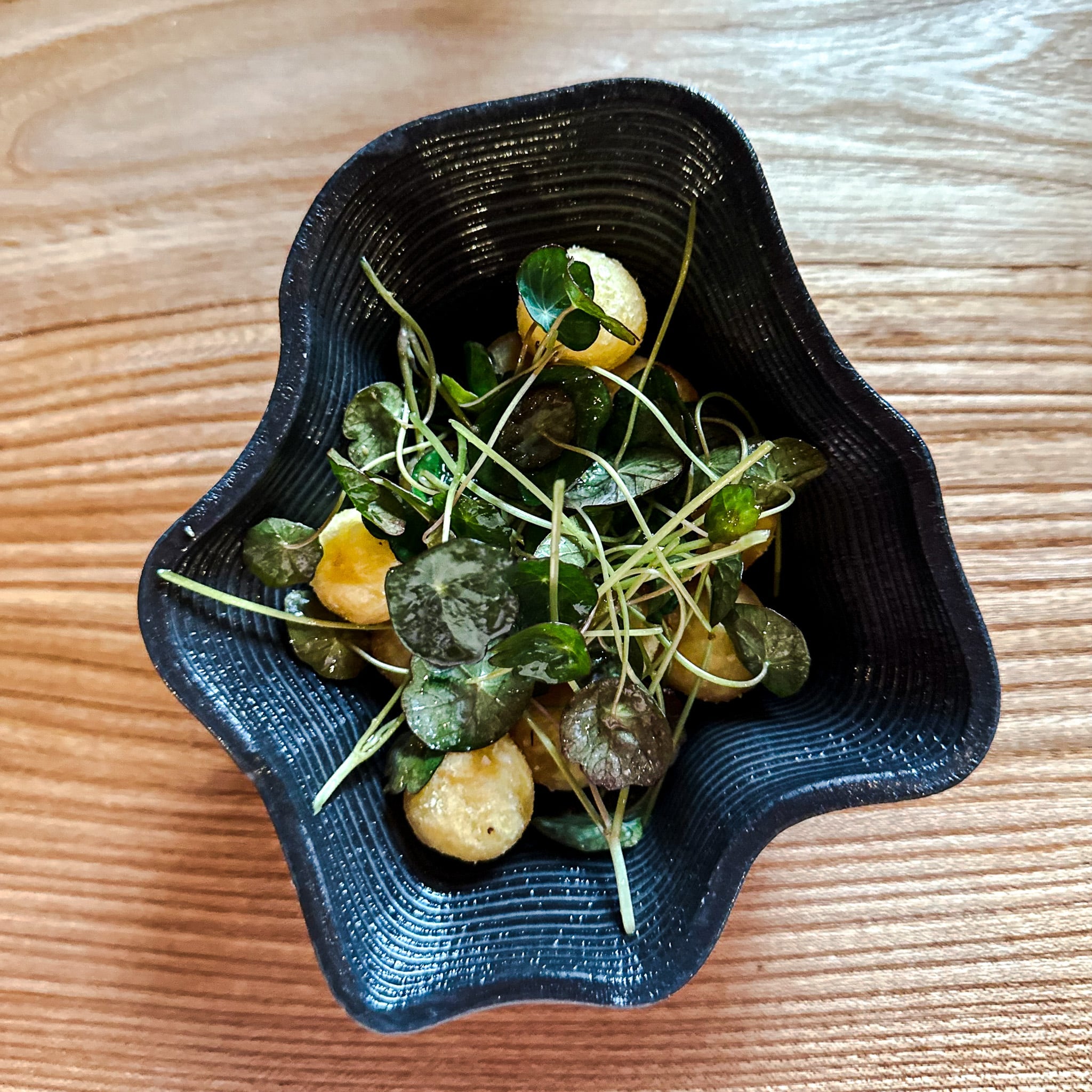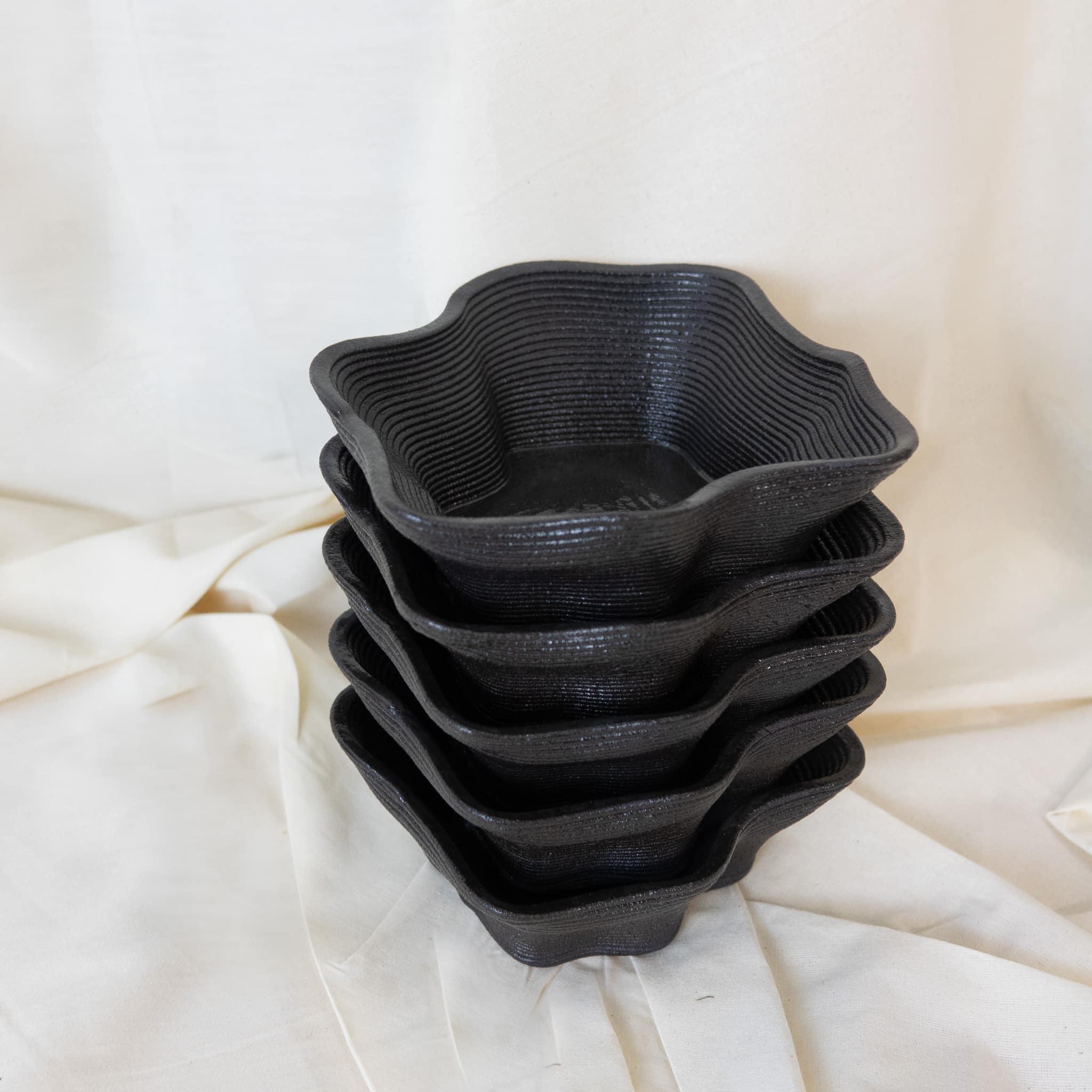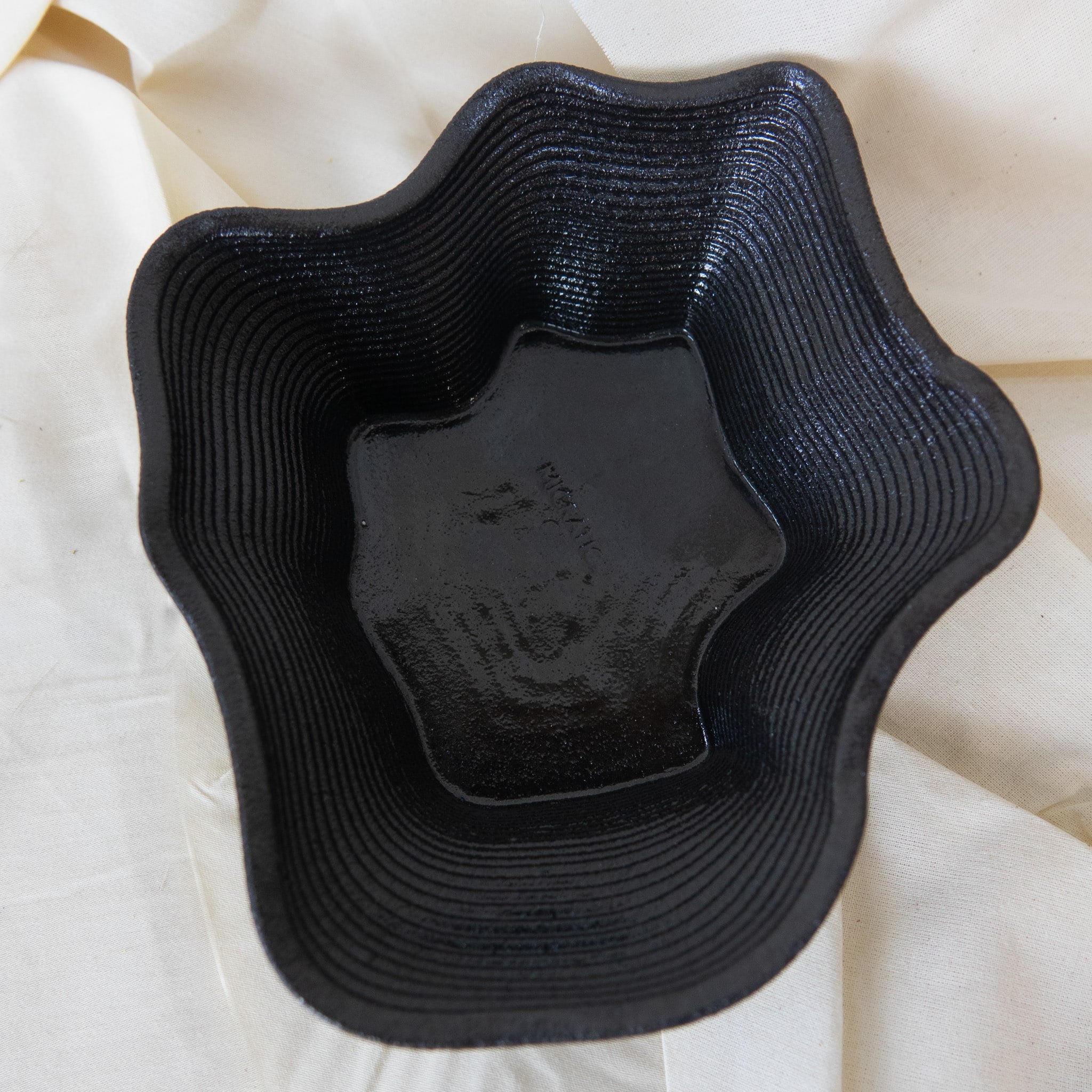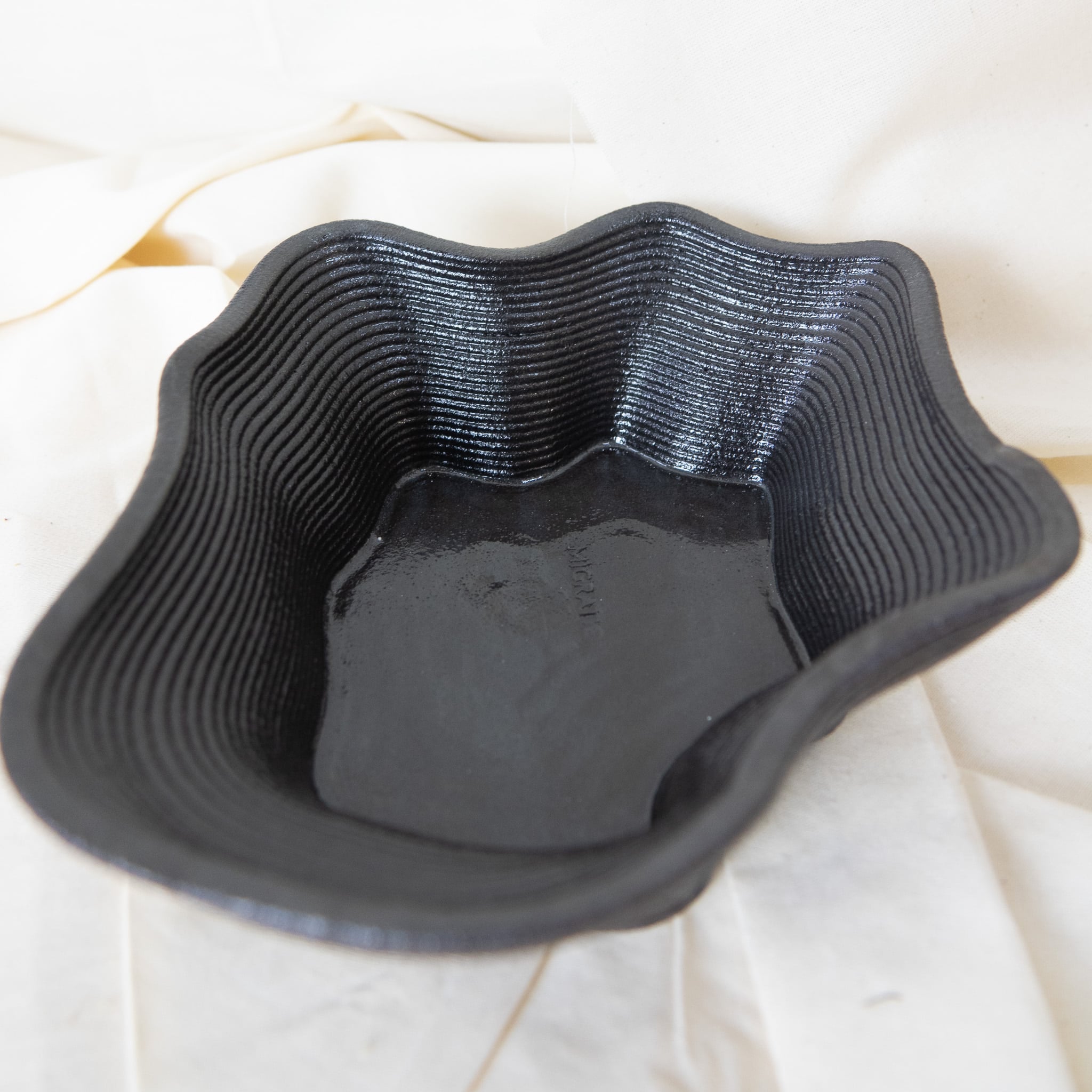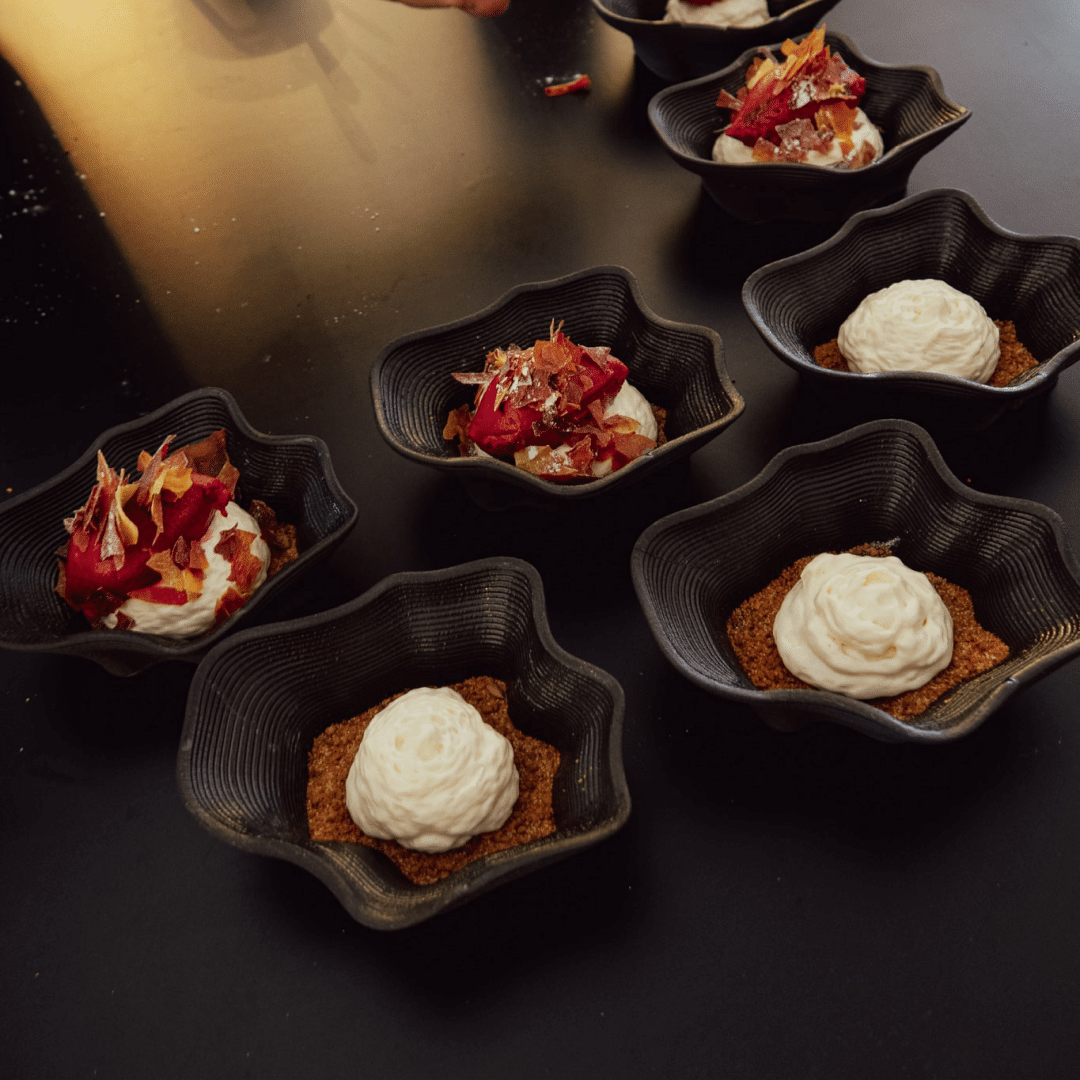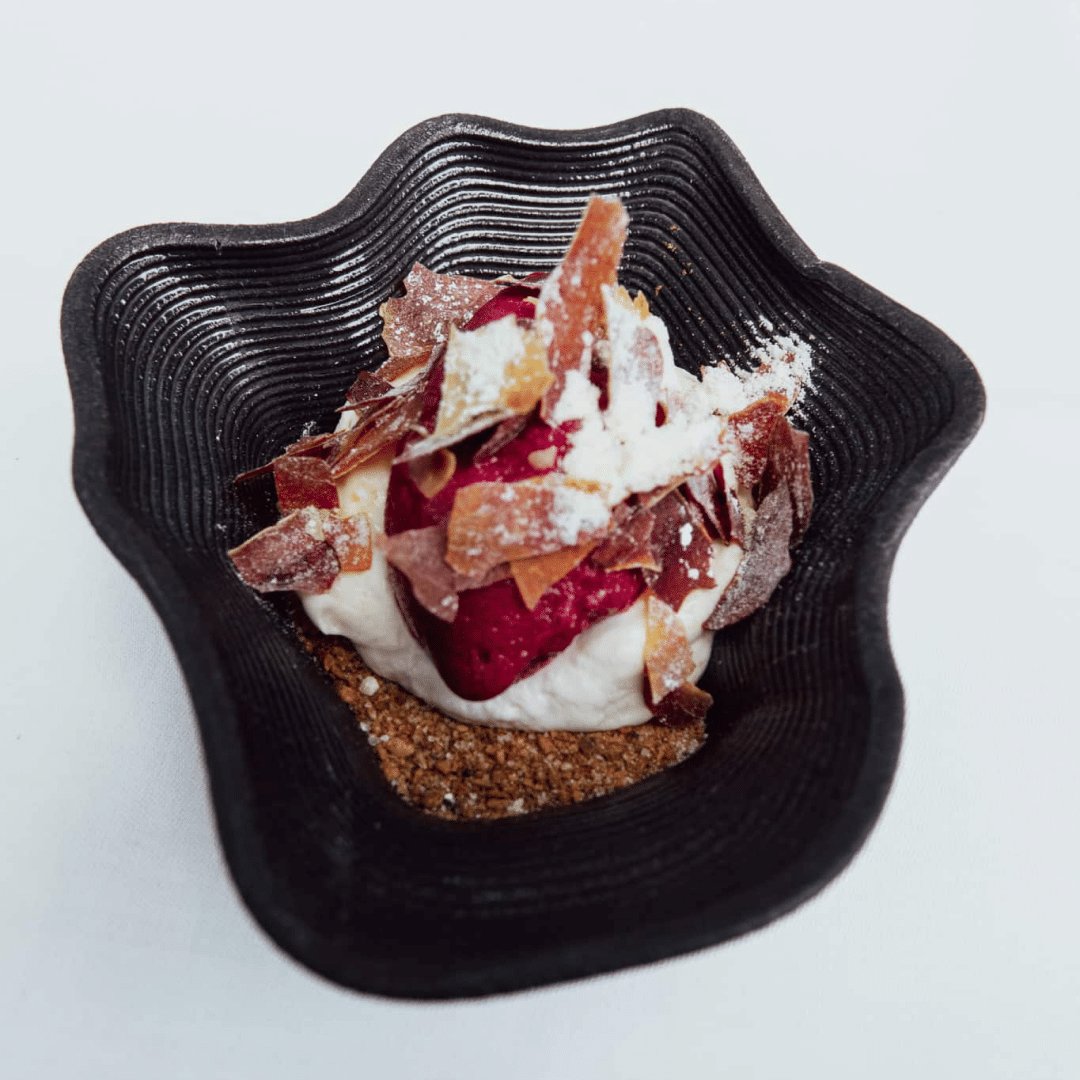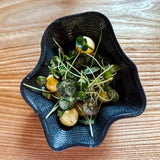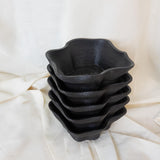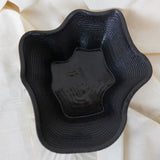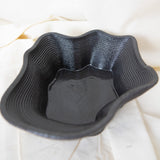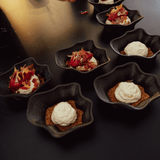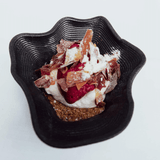 Tax included. Shipping calculated at checkout.
Diameter: 17 cm 

Height: 5 cm 

Capacity: 250 ml
The Uva Black Bowl is a digital reinterpretation of our iconic Uva design, pushing the boundaries of form with heightened irregularity. Its striking black hue effortlessly marries elegance and nature, while the clear glaze interior and exterior add a touch of sophistication.
Designed primarily as a dessert bowl due to its ideal size, it invites you to unleash your creativity and imagine its versatile uses. Explore the endless possibilities that its unique shape and size offer, making each dining experience truly distinctive.
What sets us apart is our unwavering commitment to excellence and sustainability. Each piece is a testament to our dedication, meticulously crafted, 3D printed, and hand-finished in our Berlin-based micro-factory using locally sourced raw materials. Each piece is unique but due to the nature and freedom of the clay, it presents very slight variations.With every Uva Black Bowl, you not only elevate your dining moments but also contribute to a greener, more sustainable future.
Material: Stoneware ceramic
---
All pieces are dishwasher safe
Free shipping on orders over €50
Shipping within 10 - 14 business days