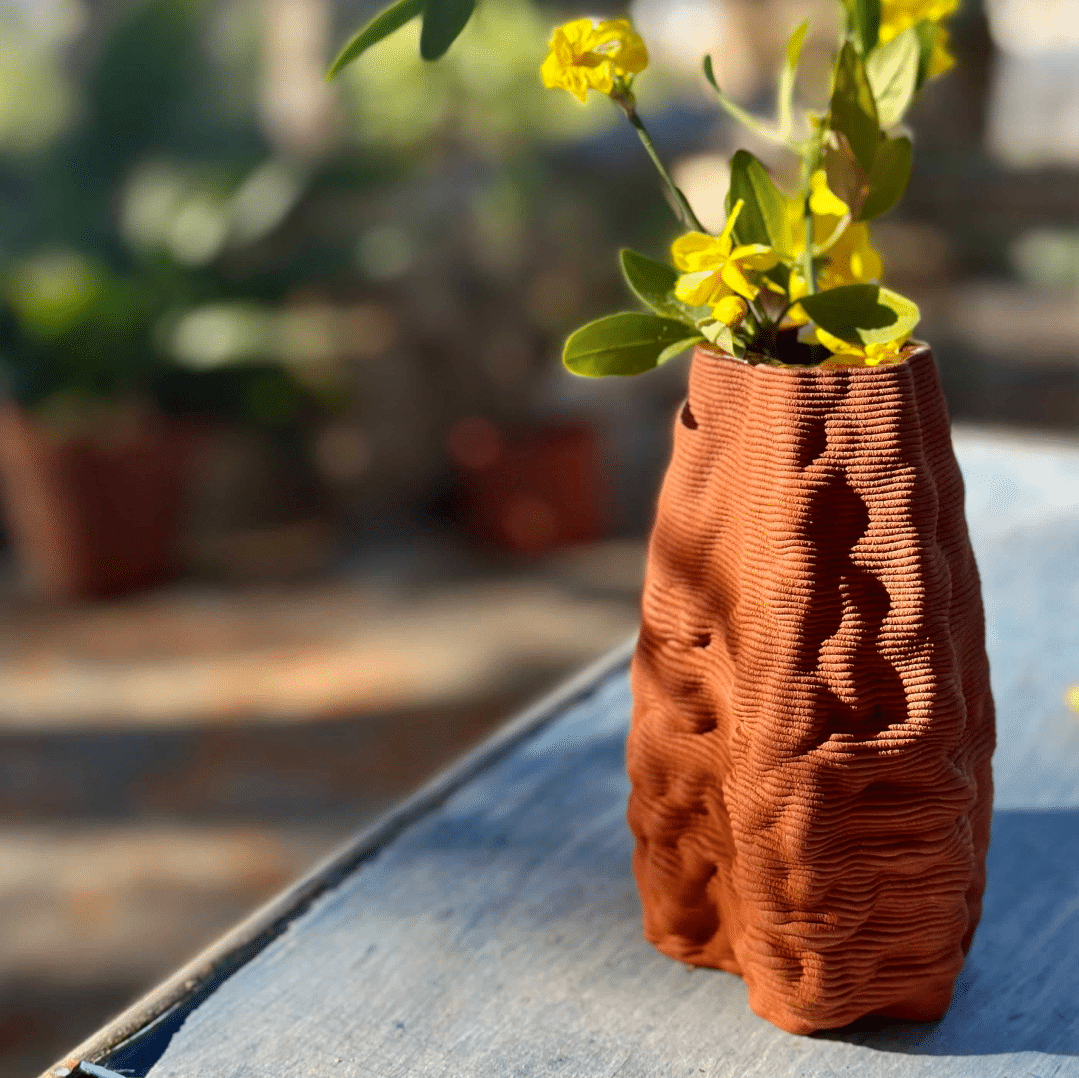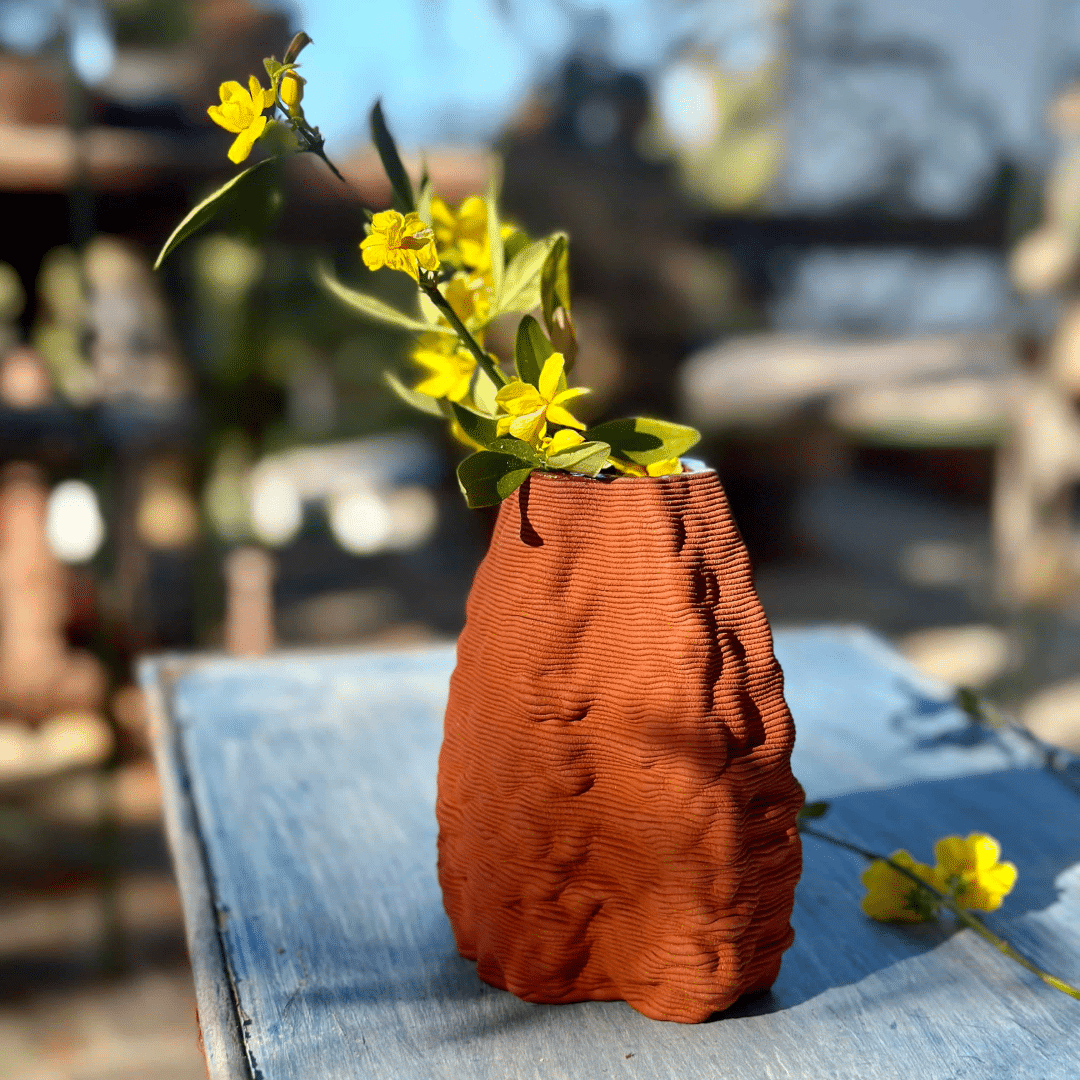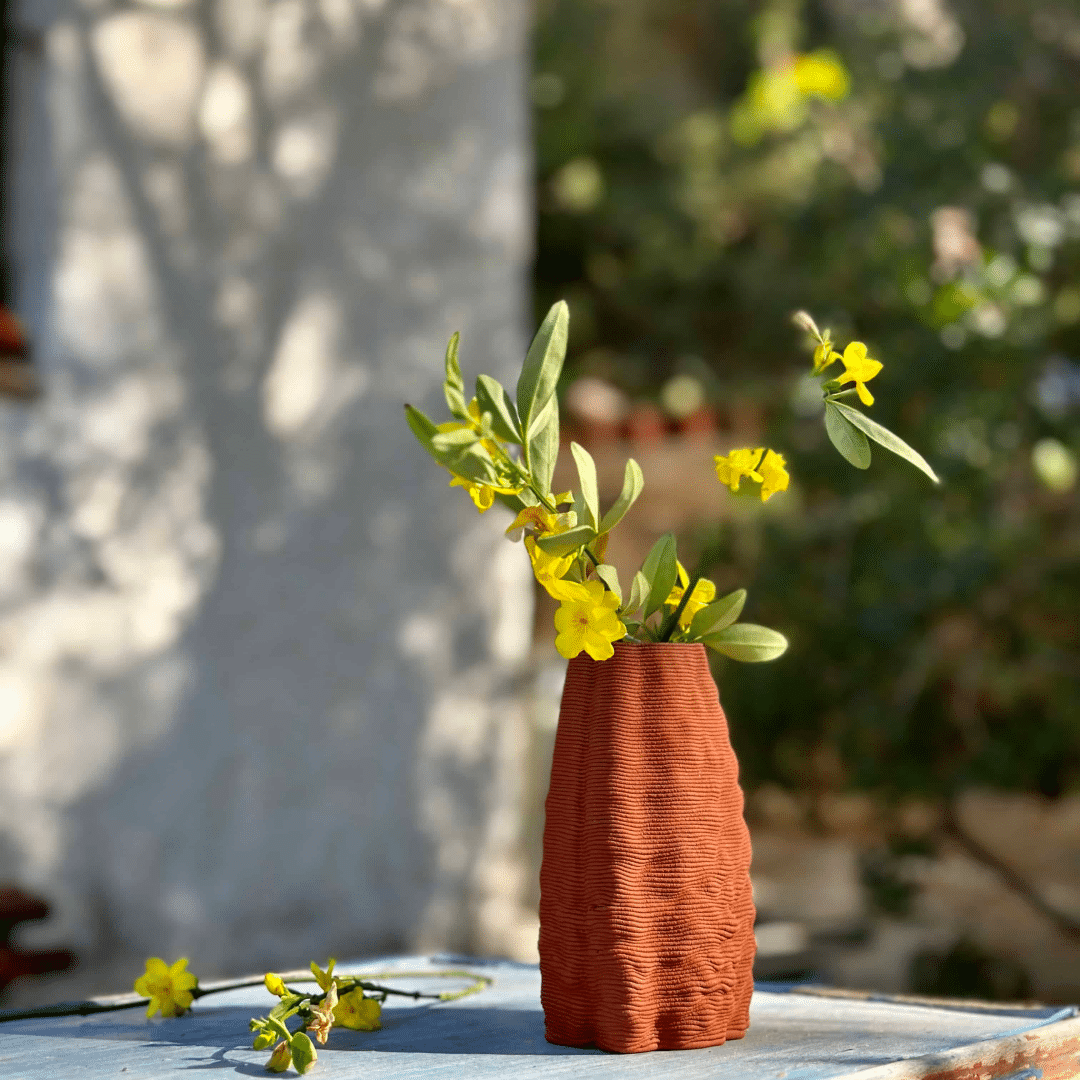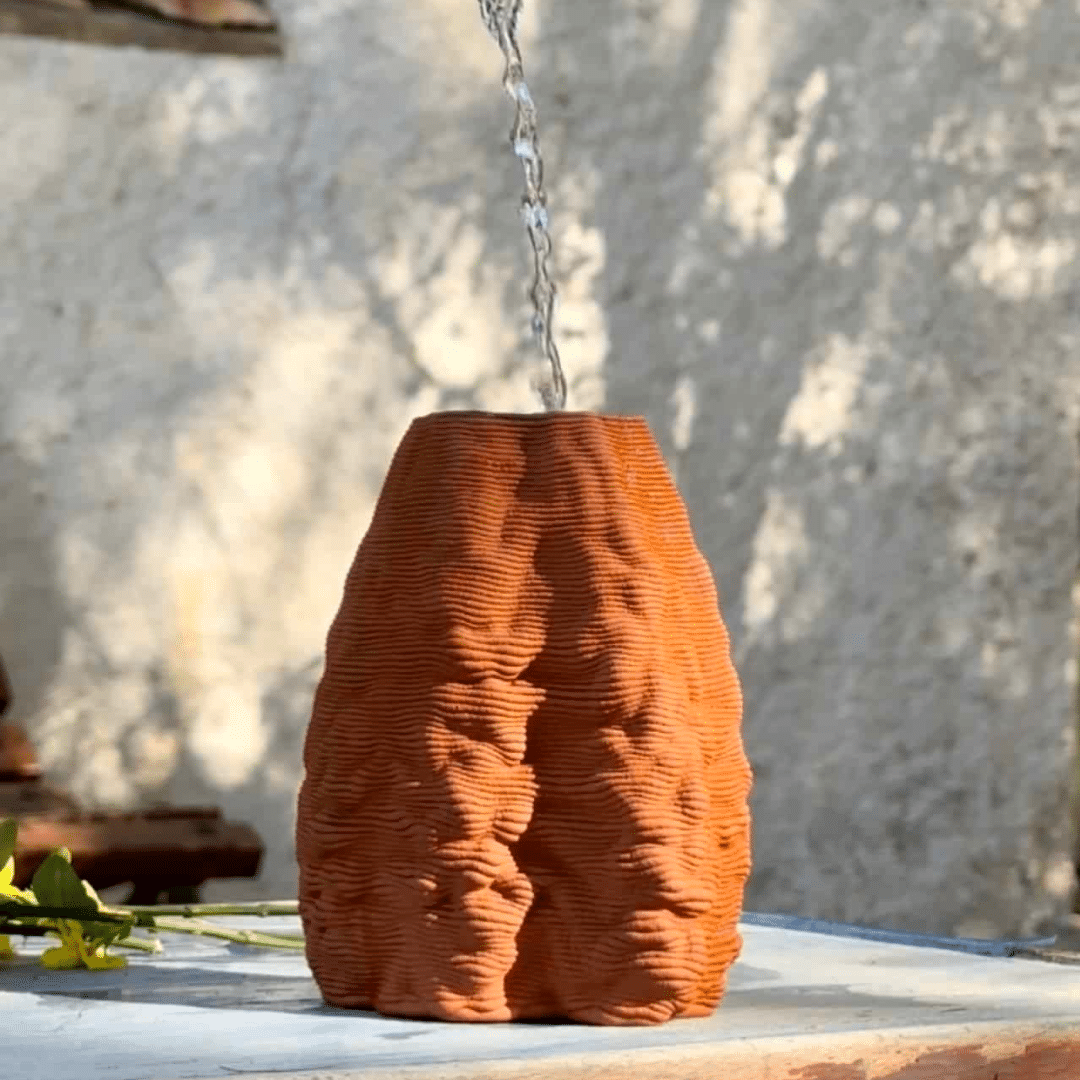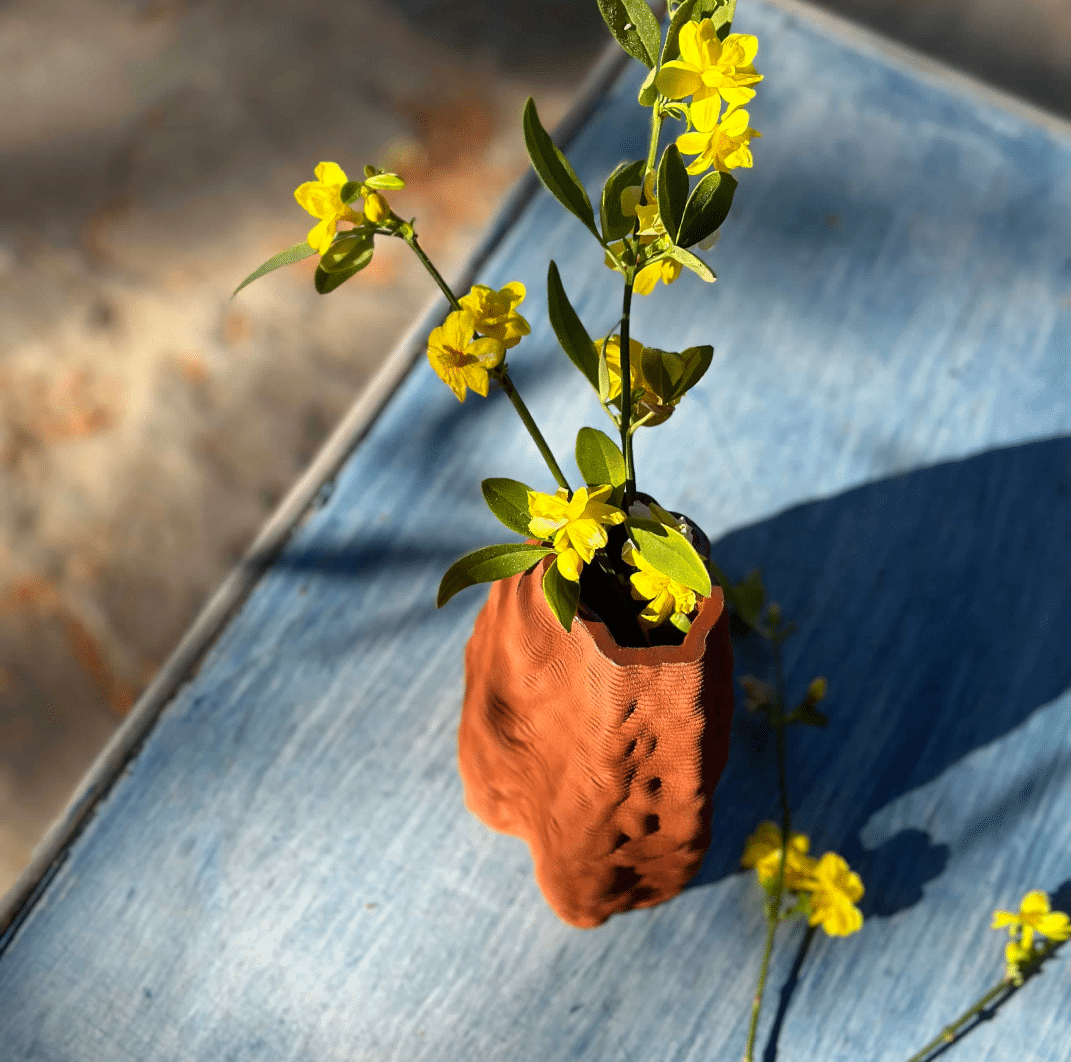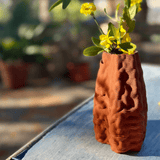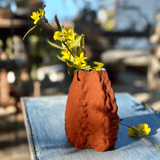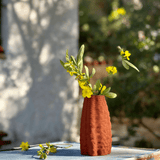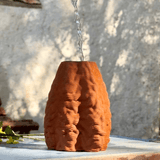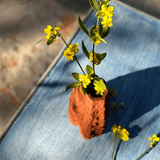 Waqachi Terracotta - 3D Printed Ceramic Vase
H 14 cm x 12cm x 8cm; 0.5kg
We are thrilled to present this stunning line of products that exude the essence of nature with their vibrant, and earthy hues. Each item is meticulously crafted using terracotta clay and fired at an optimal temperature of 1100°C.

One of the standout pieces is the Waqachi Vase, which draws inspiration from the unique shape of the Peruvian potato known as "Llumchuy Waqachi."
Just like peeling this potato can be a challenging task due to its complex form, our vase captivates attention with its striking design. We have included this exceptional piece in our Terracotta Summer Collection to showcase the diverse and natural colours that clay can exhibit.
What sets us apart is our commitment to excellence and sustainability. All our products are designed, printed and manufactured by us in our state-of-the-art 3D Printing Ceramics Studio in Berlin. We also take pride in employing traditional ceramic techniques to hand-finish each item, ensuring the utmost attention to detail. Our philosophy revolves around creating functional ceramics made from natural materials, without the use of harmful chemicals in our glazes.
By exclusively featuring the authentic colours of local German clays, we offer you a genuine and sustainable product for your interior architecture and design needs

Material: Terracotta Clay

Watertight
---
All pieces are dishwasher safe
Free shipping on orders over €50
Shipping within 10 - 14 business days
Waqachi Terracotta - 3D Printed Ceramic Vase