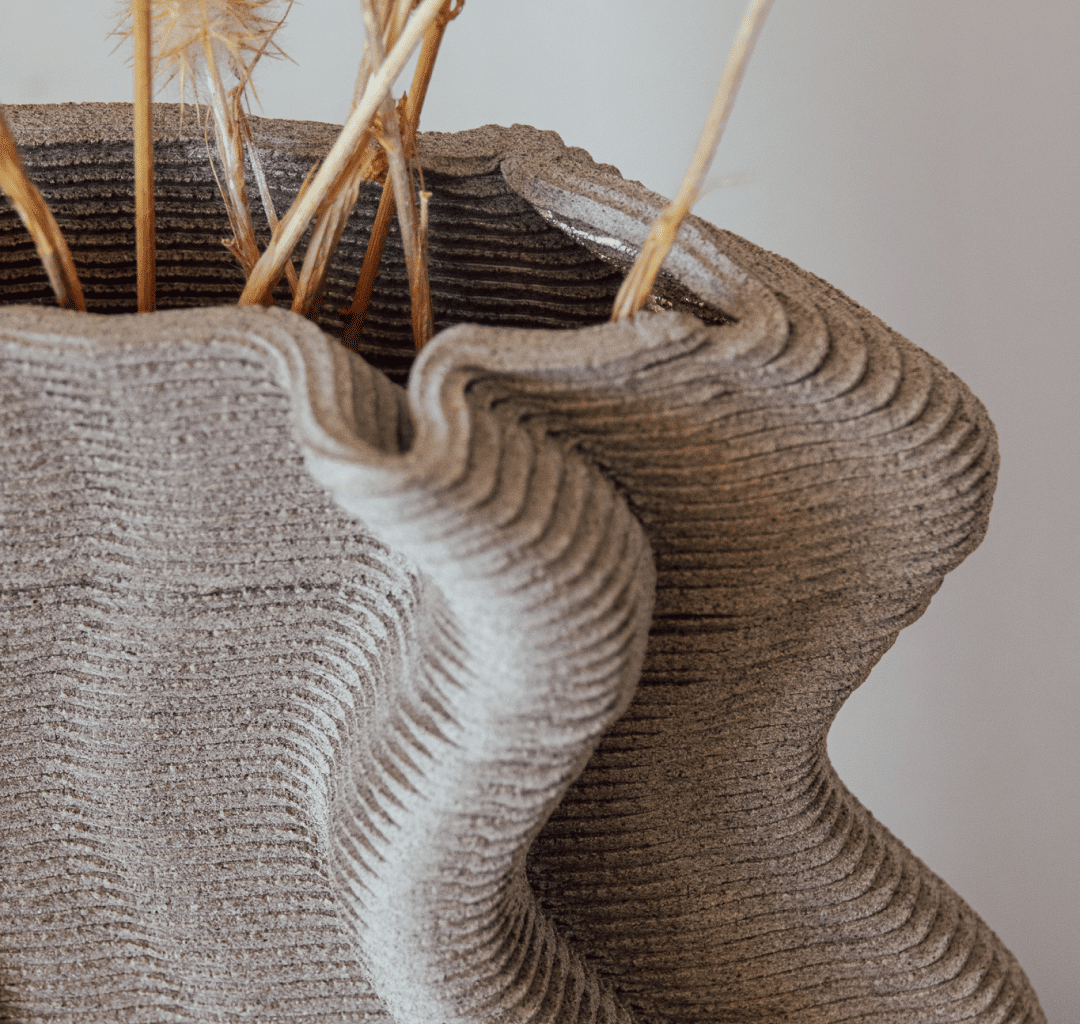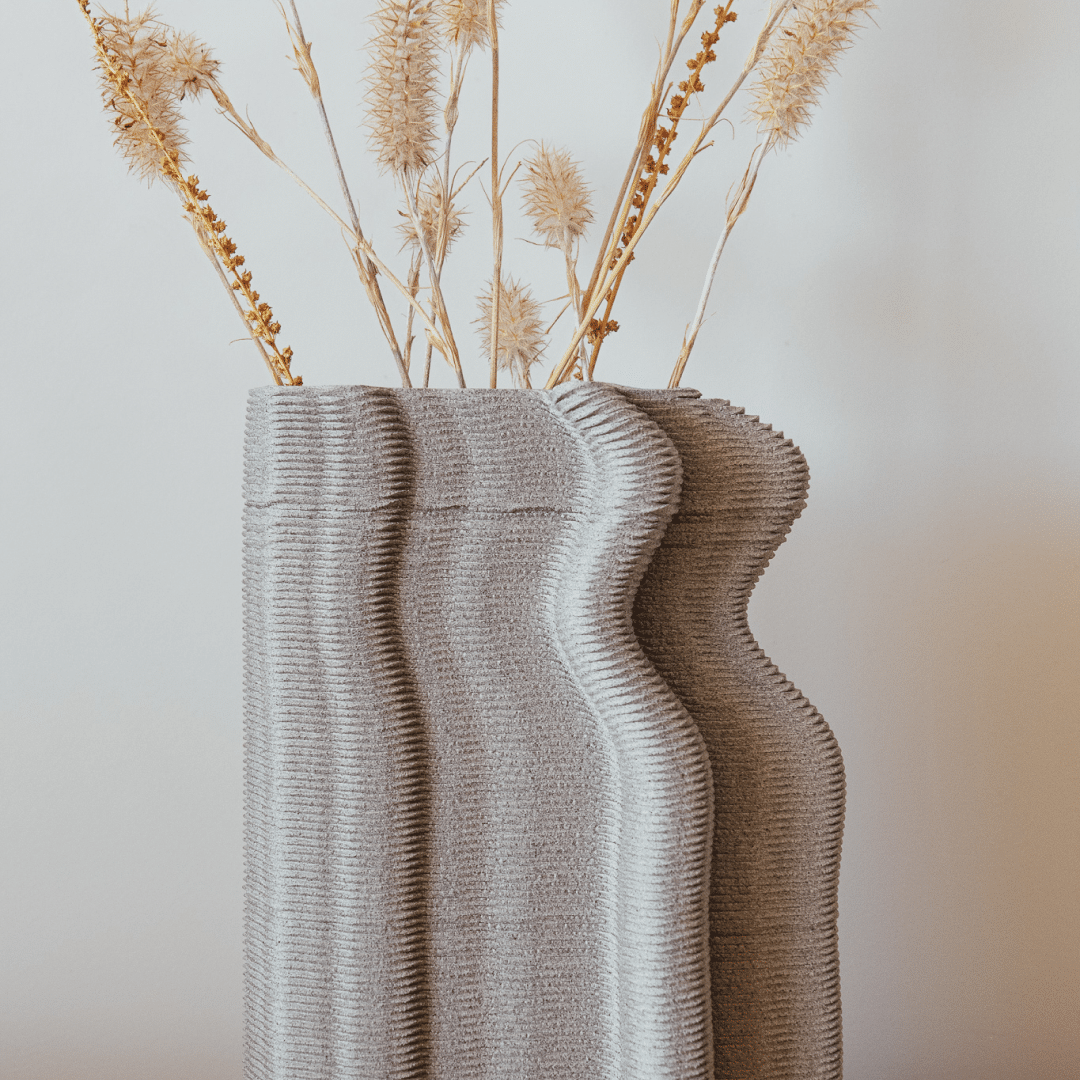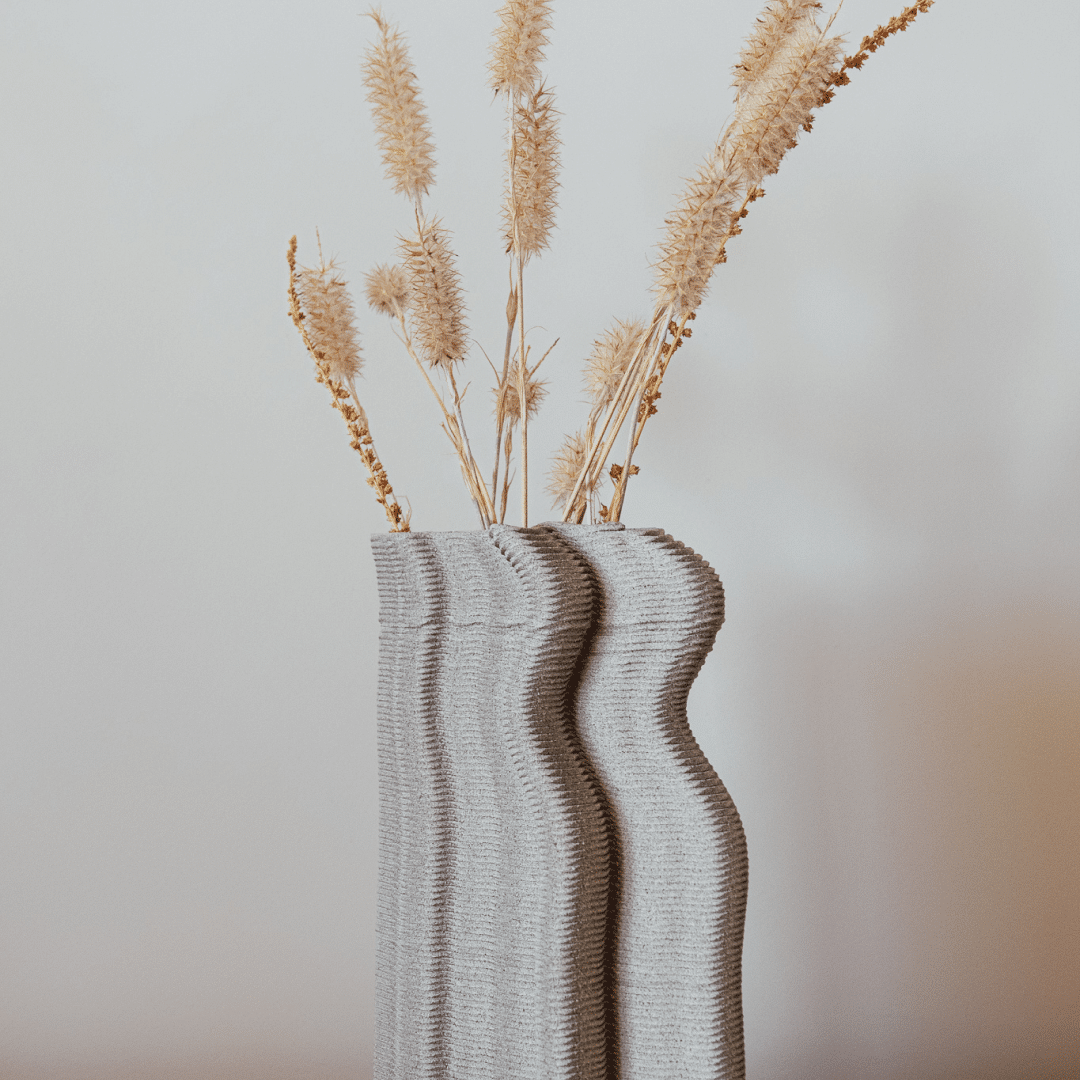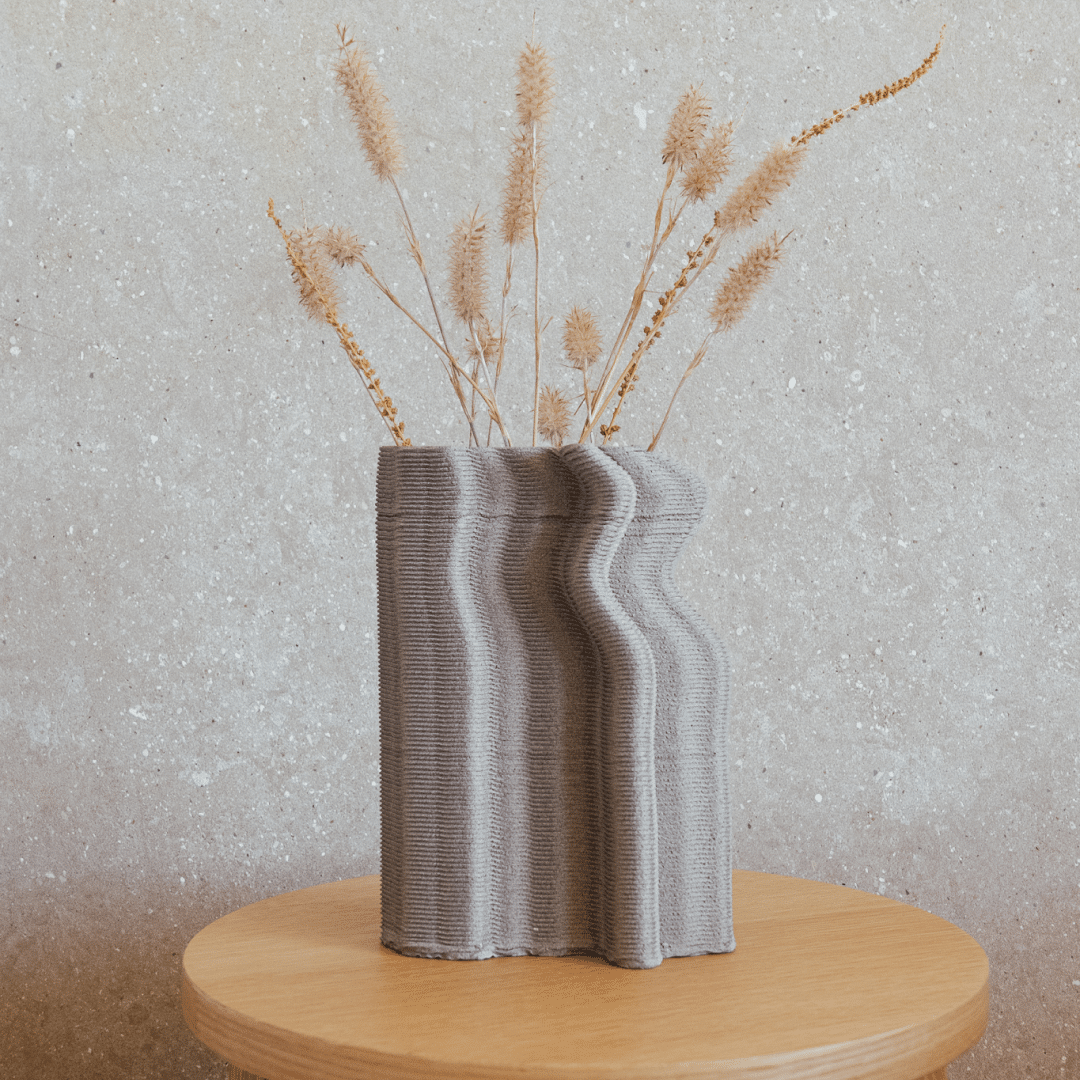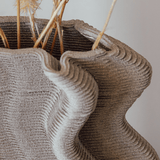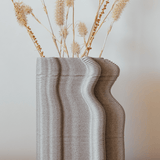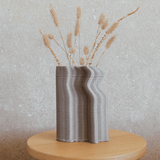 Tax included. Shipping calculated at checkout.
Height: 22 cm

Diameter : 16 cm

Watertight
 A Stunning Fusion of Nature and Modern Aesthetics. Tannen 3D printed ceramic vase draws inspiration from the unique German potato species, Tannenzapfen, known for its elongated, knobbly shape. This vase boasts a rare and captivating aesthetic, both organic and modern, destined to be the centerpiece of your interior decor.
Nature's vibrant expression takes center stage here. The Tannen vase showcases a richly layered texture with natural variations, a testament to our innovative production technique that melds earth and fire.It´s made of grey stoneware clay, glazed inside and unglazed from the outside. Because of that is a watertight vase, able to hold your plants and flowers for a long time. 
We strive for sustainability in each piece we craft, as we only use the clay we need, avoiding moulds, extra materials and resources. All our products are locally-produced, 3D printed, and hand-crafted finished in our Berlin studio. Each piece is unique; slight variations result from using local raw materials. We're proud to tell unique stories and contribute to a greener future, with our contemporary ceramics.

---
All pieces are dishwasher safe
Free shipping on orders over €50
Shipping within 10 - 14 business days