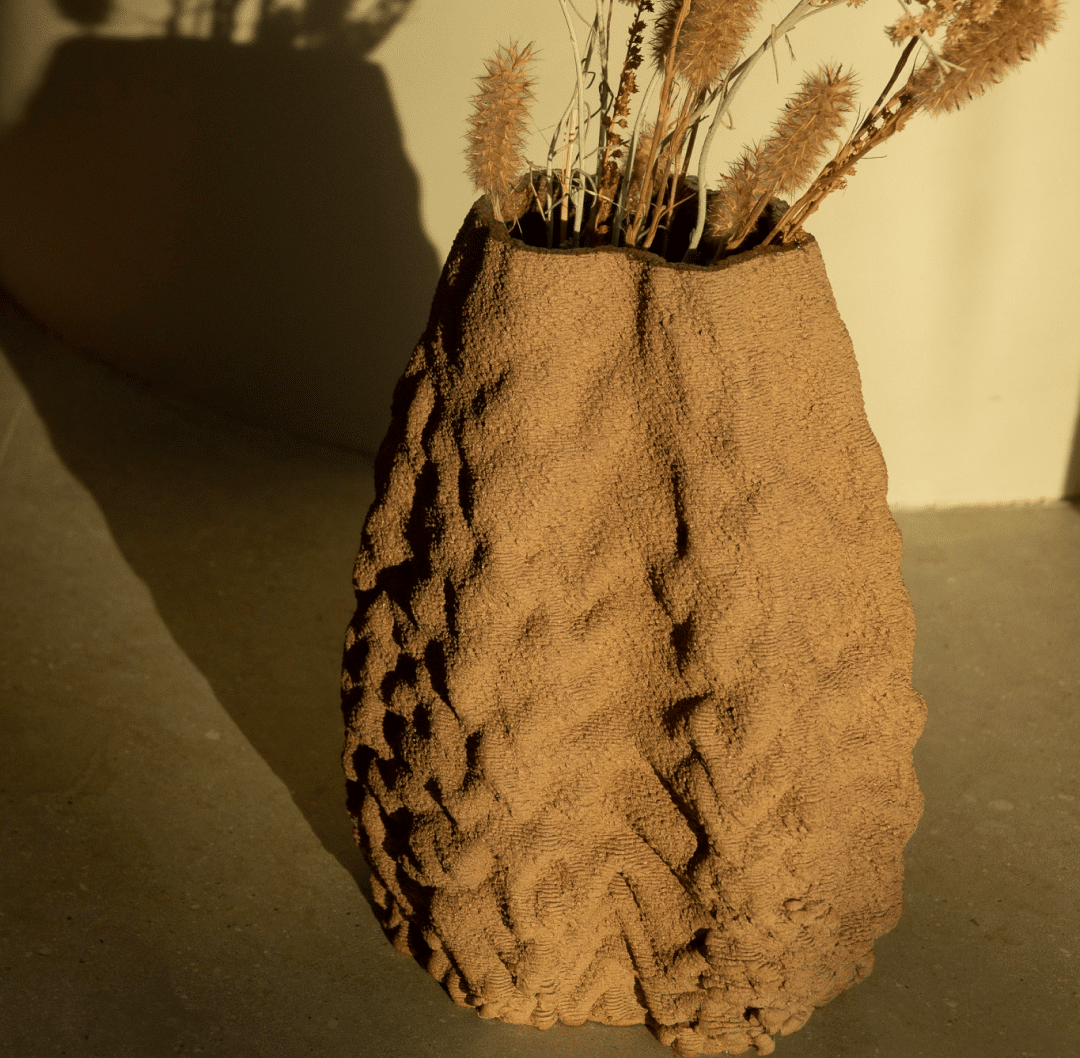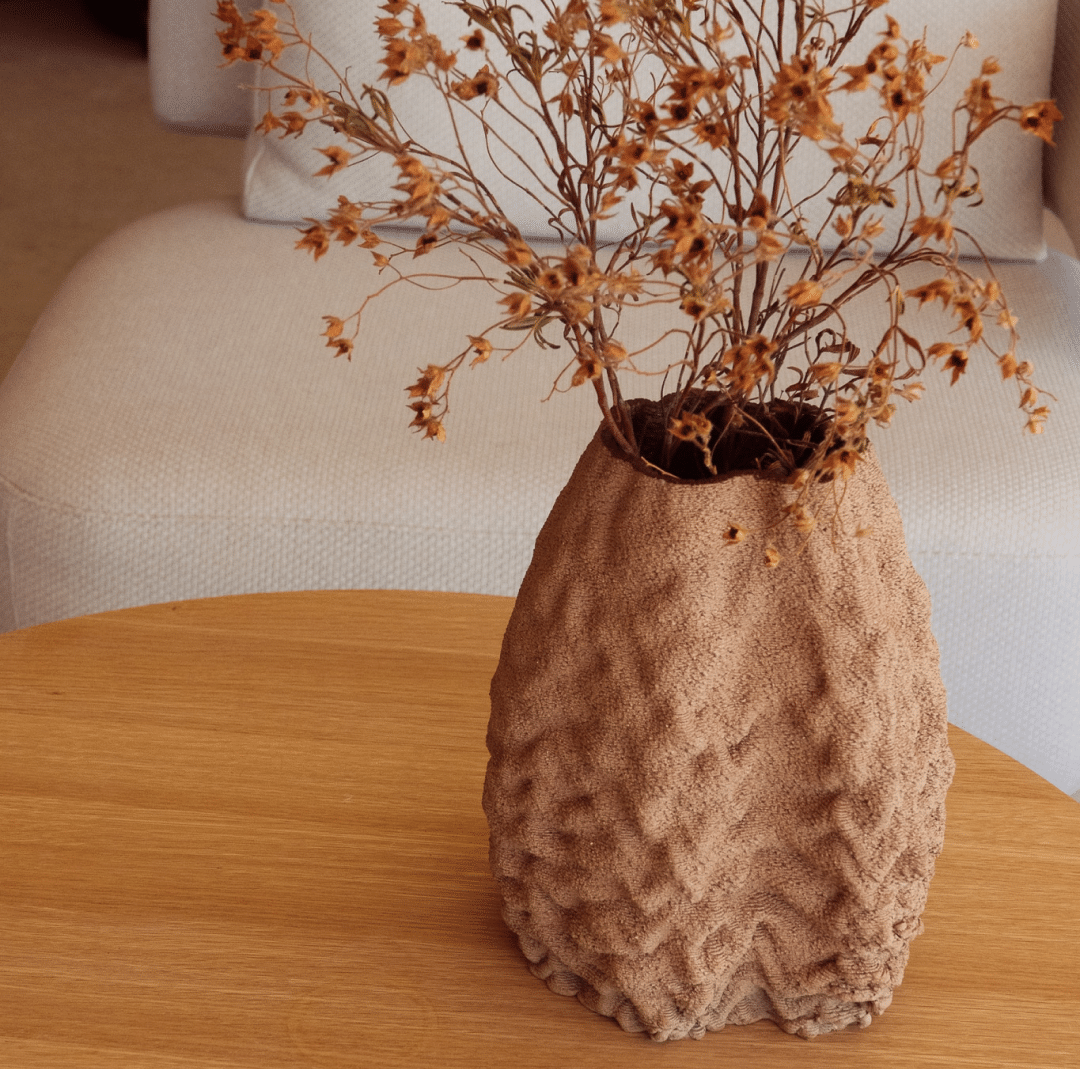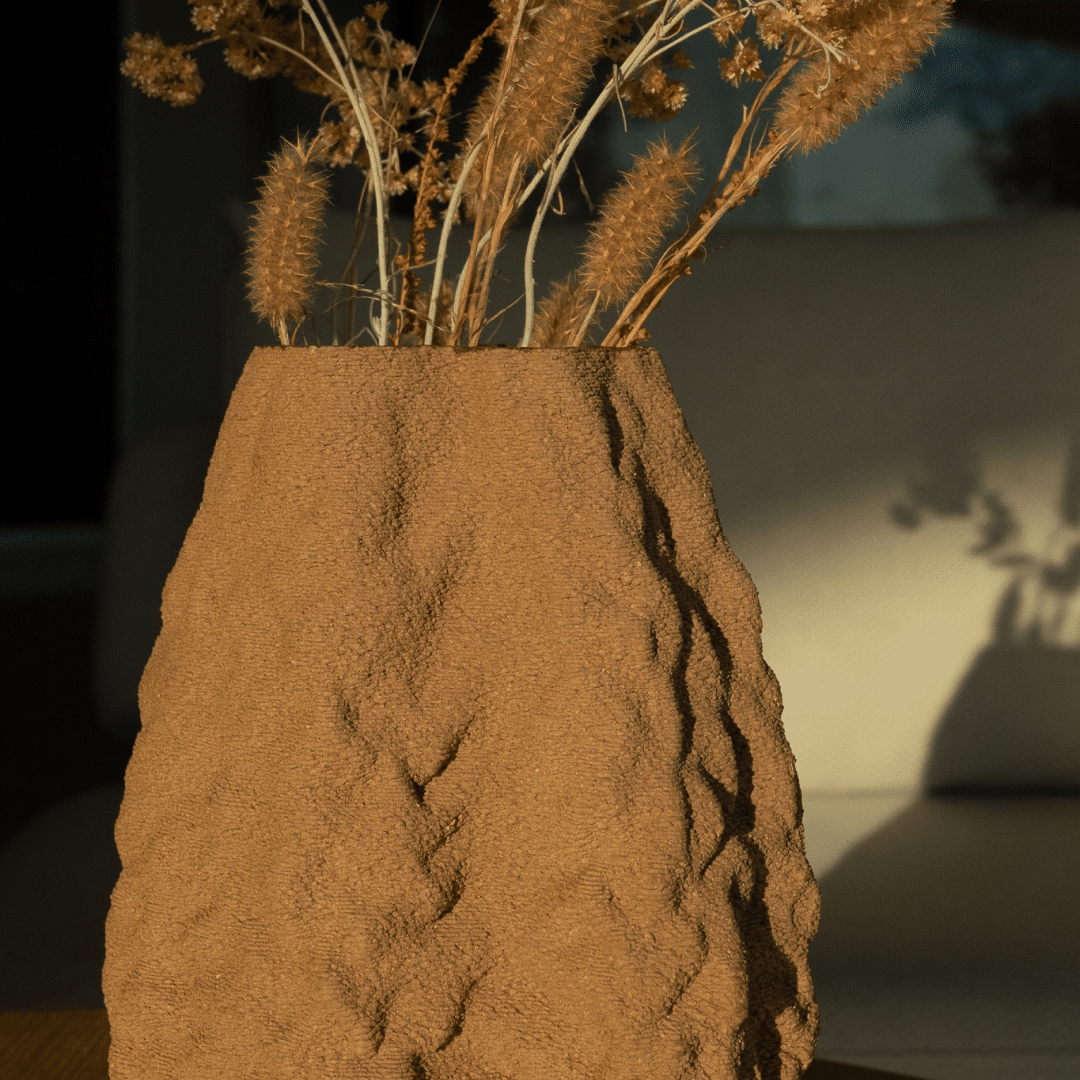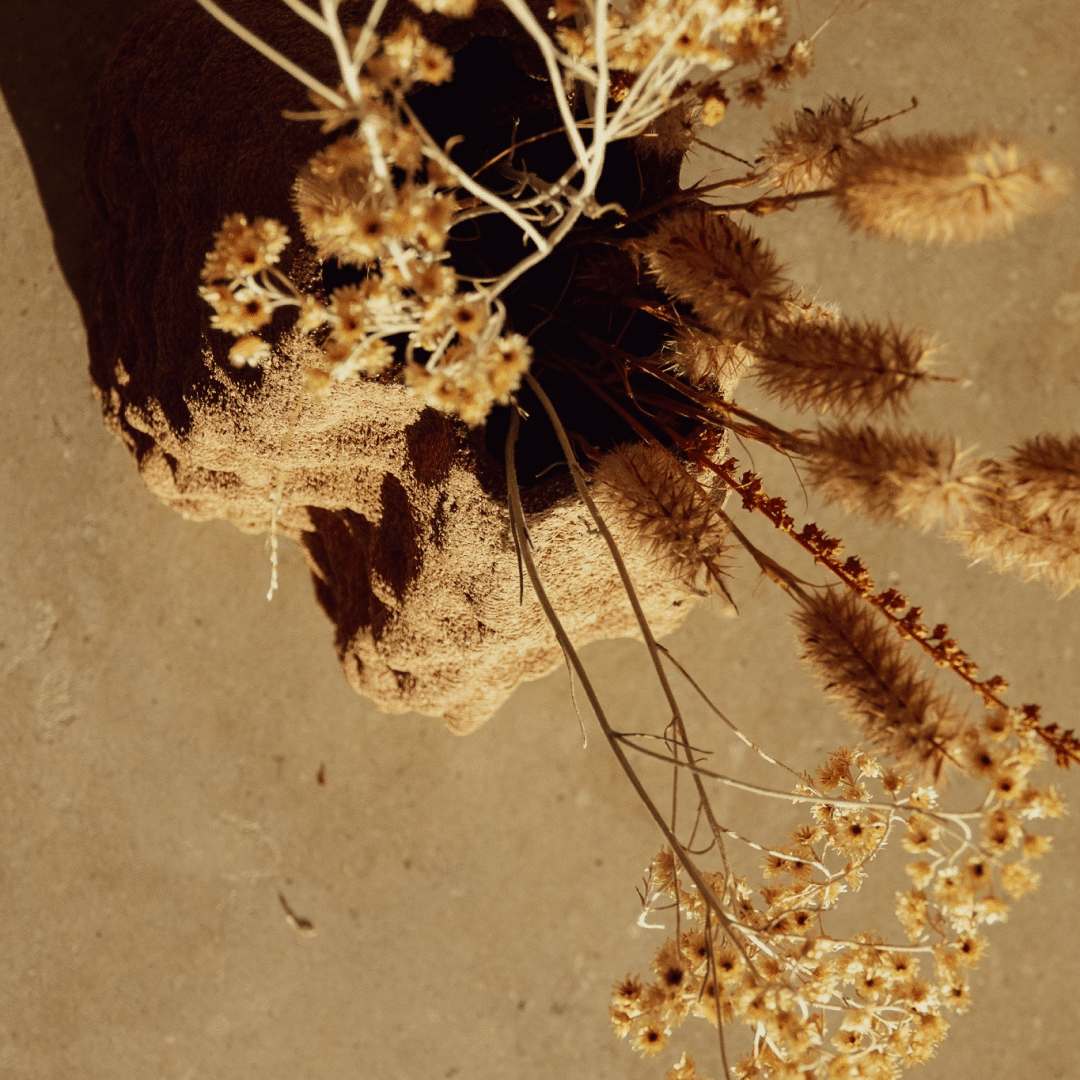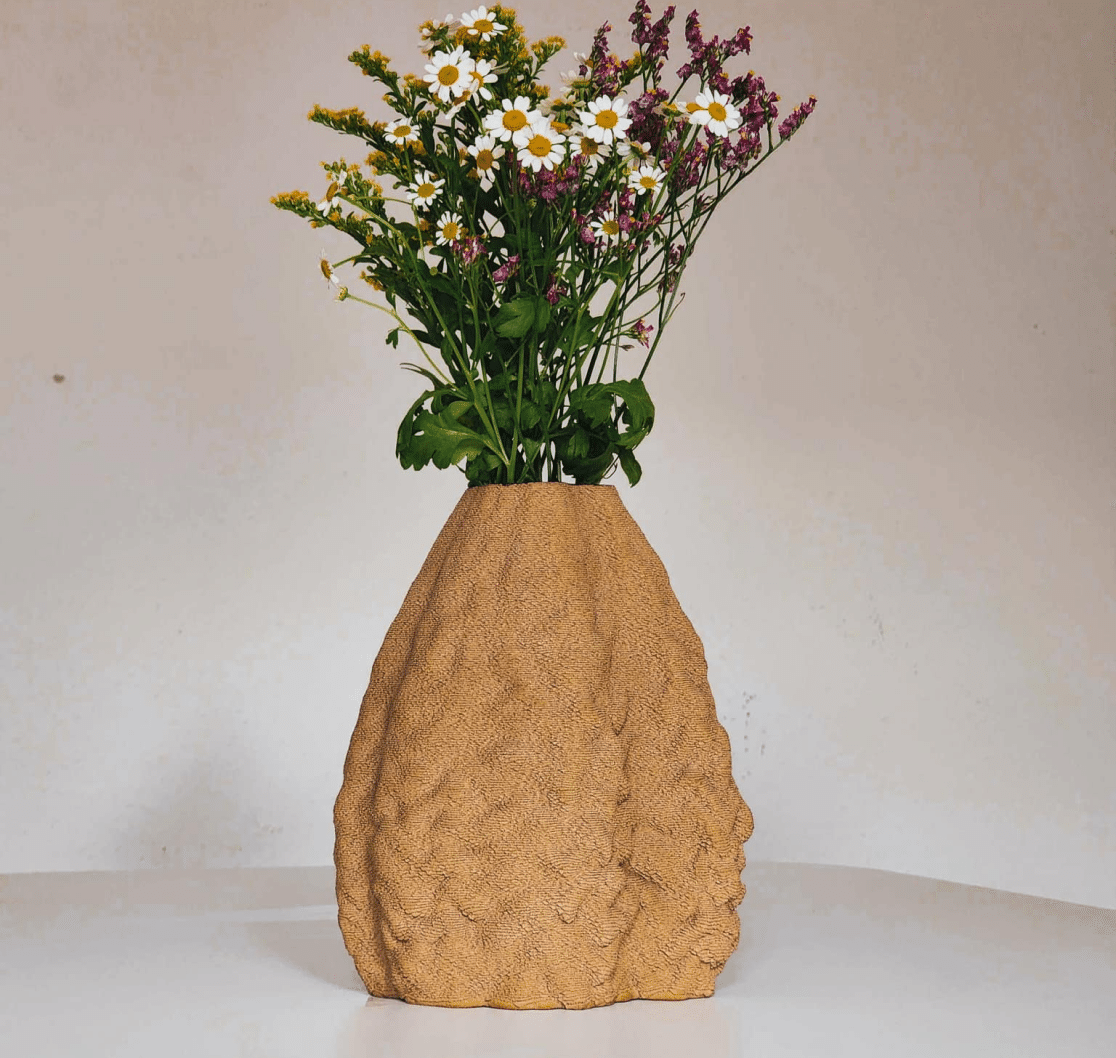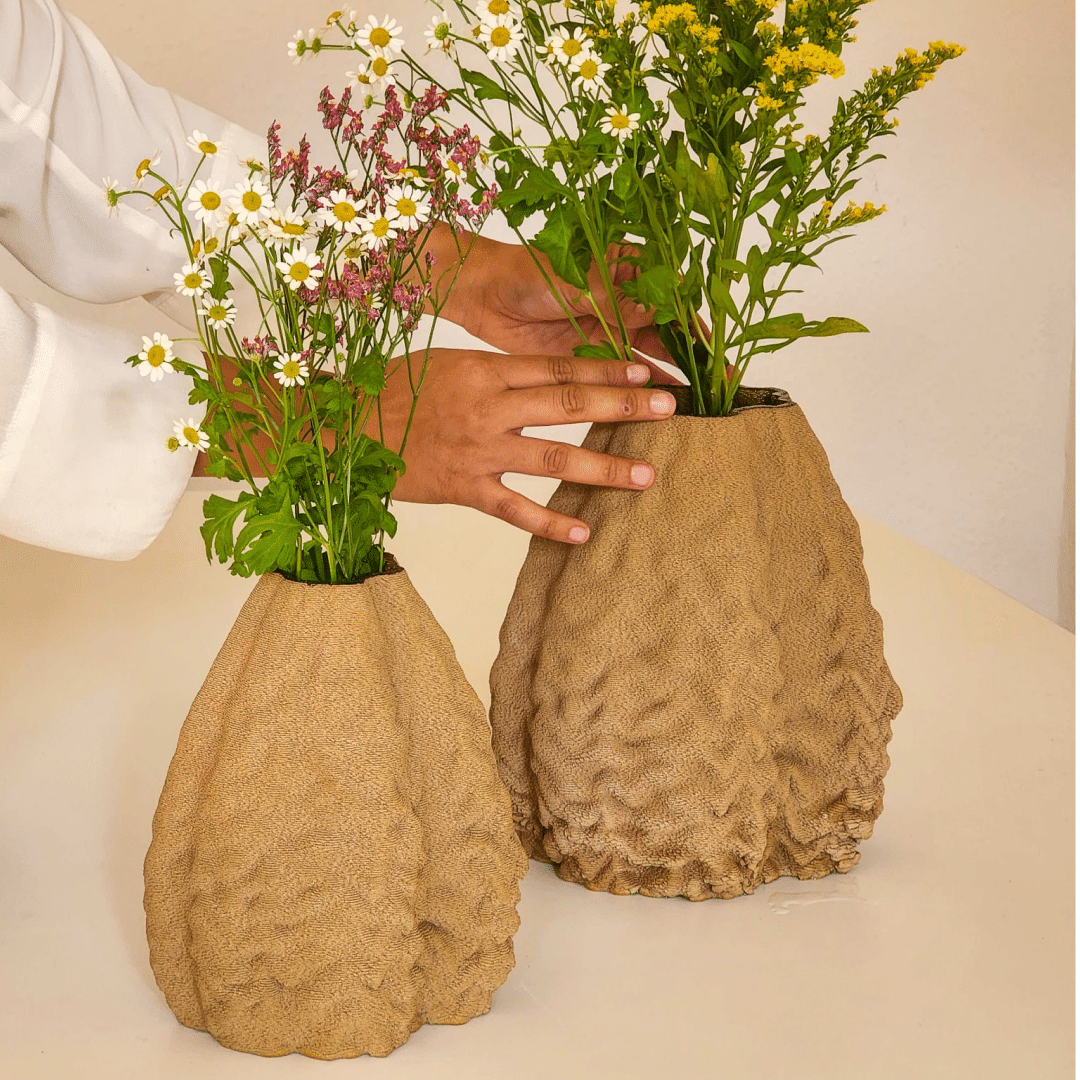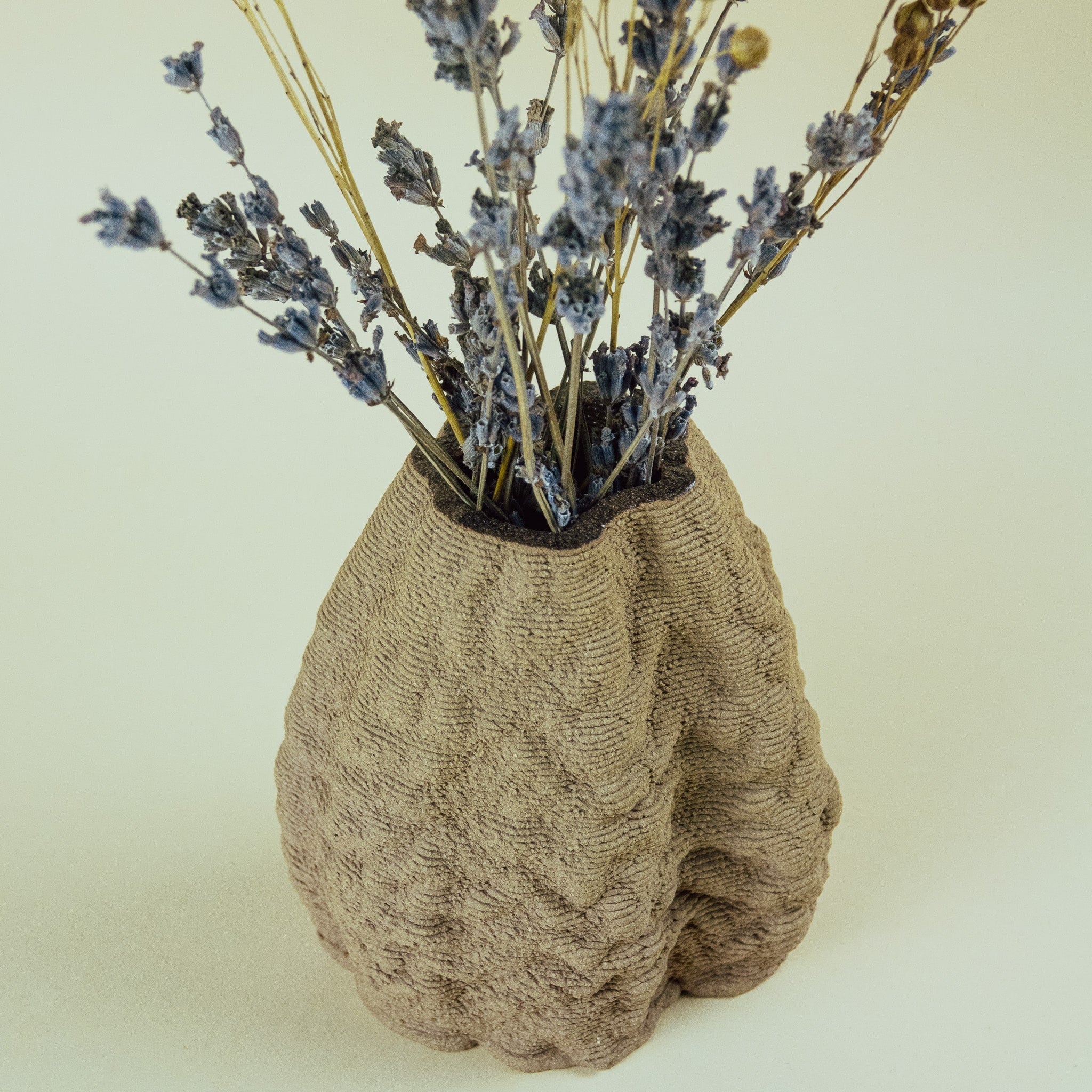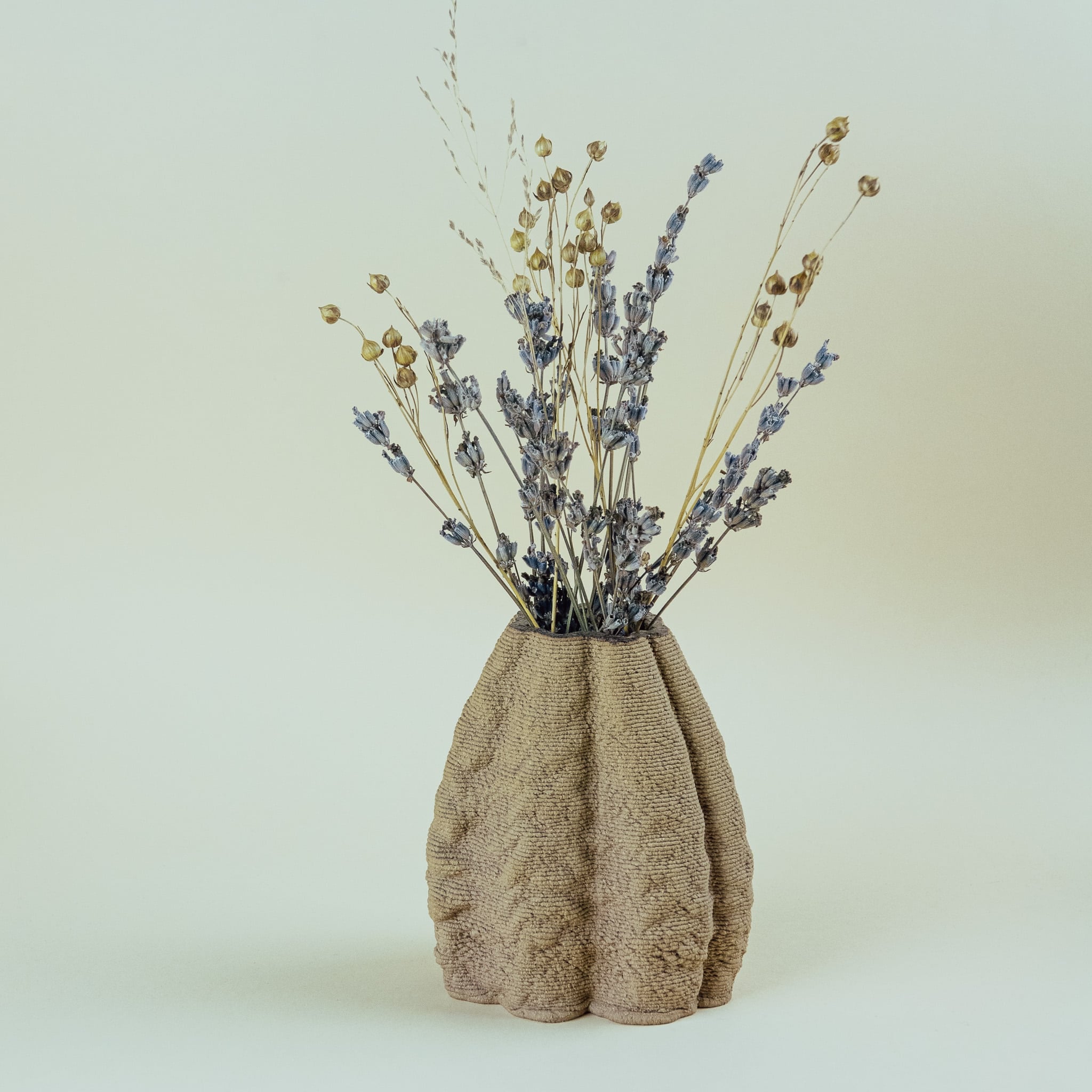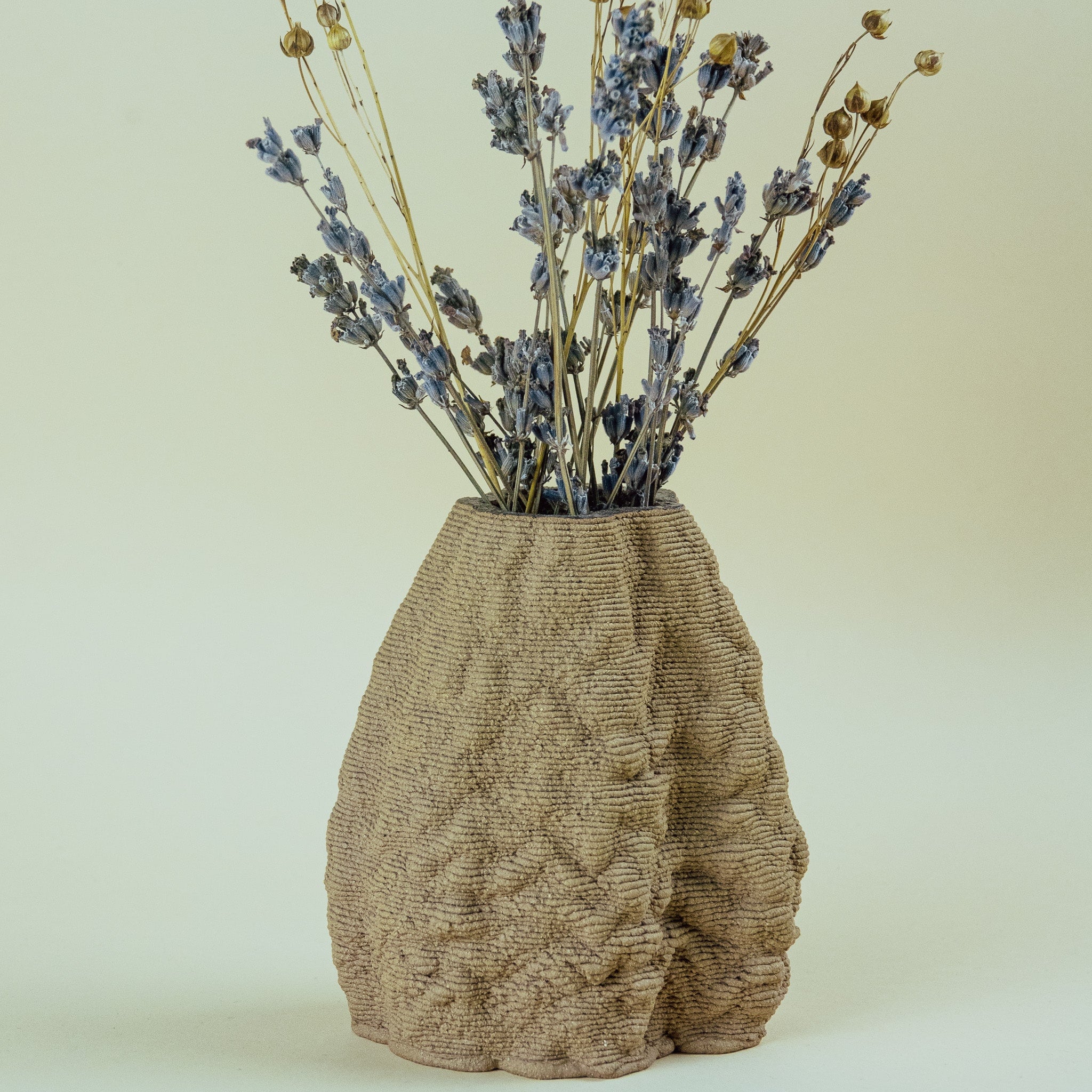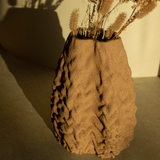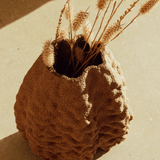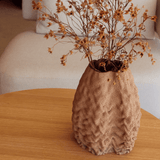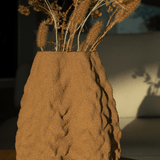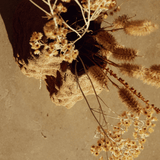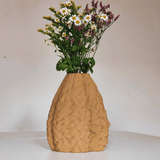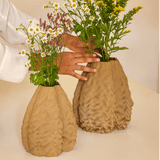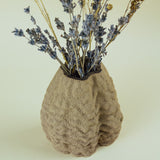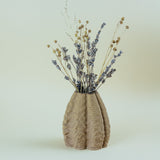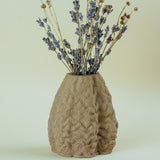 Tax included. Shipping calculated at checkout.
Big: H 26cm x 19cm x 14cm

Medium: H 21cm x 17cm x 11cm
Mini: H 13.5cm x 12cm x 8cm
Watertight
This vase is made of brown stoneware, glazed transparent inside and unglazed outside. This piece is a watertight vase, able to keep your flowers fresh longer at home. Waqachi Vase draws inspiration from the unique shape of the Peruvian potato known as "Llumchuy Waqachi." (mother in law potato)
Just like peeling this potato can be a challenging task due to its complex form, our vase captivates attention with its striking design. We have included this exceptional piece in our Terracotta Collection to showcase the diverse and natural colours that clay can exhibit
We strive for sustainability in each piece we craft, as we only use the clay we need, avoiding moulds, extra materials and resources. All our products are locally-made, 3D printed, and hand-crafted finished in our Berlin studio. Each piece is unique; slight variations result from using local raw materials. We're proud to tell unique stories and contribute to a greener future, with our contemporary ceramics.

Material: Stoneware ceramic
---
All pieces are dishwasher safe
Free shipping on orders over €50
Shipping within 10 - 14 business days