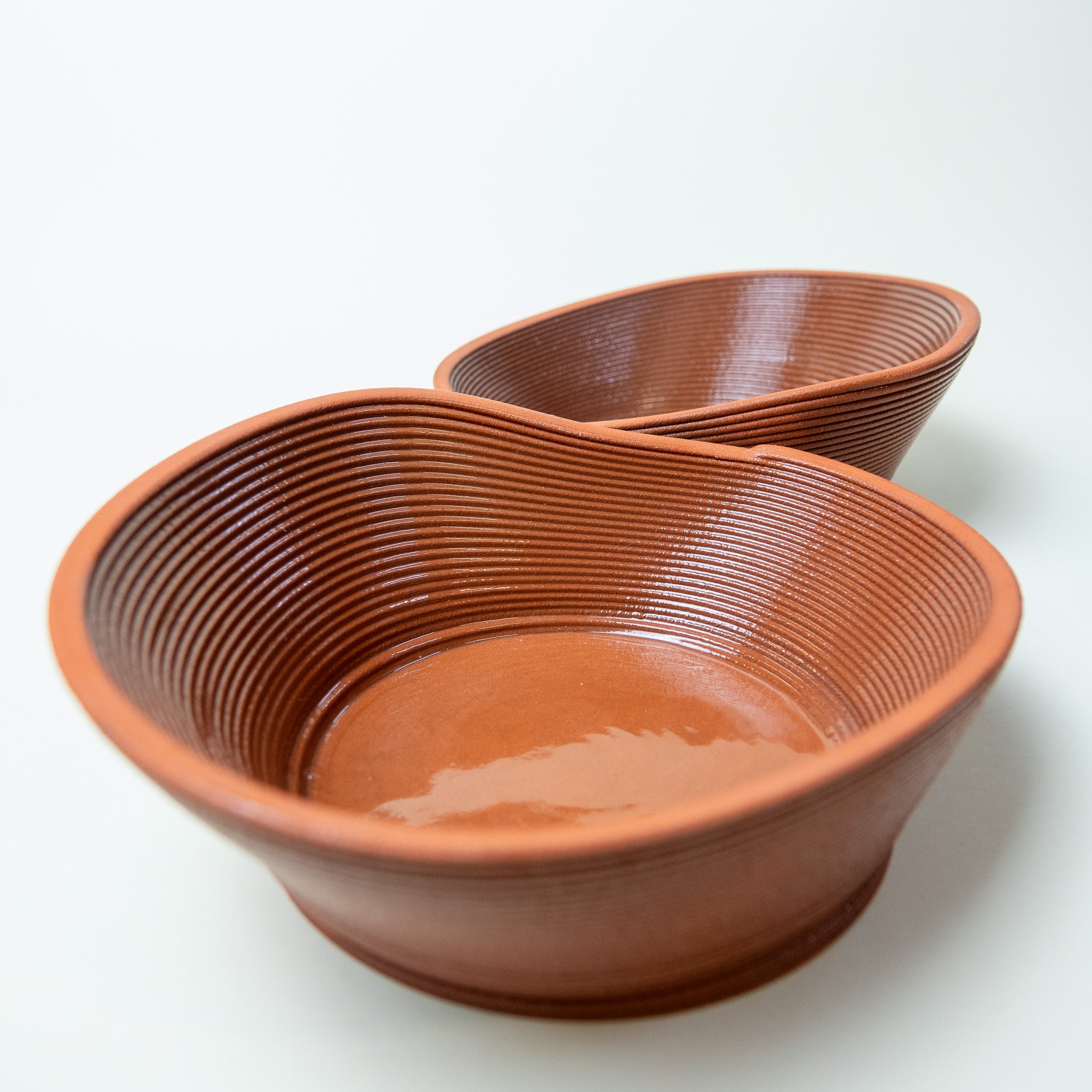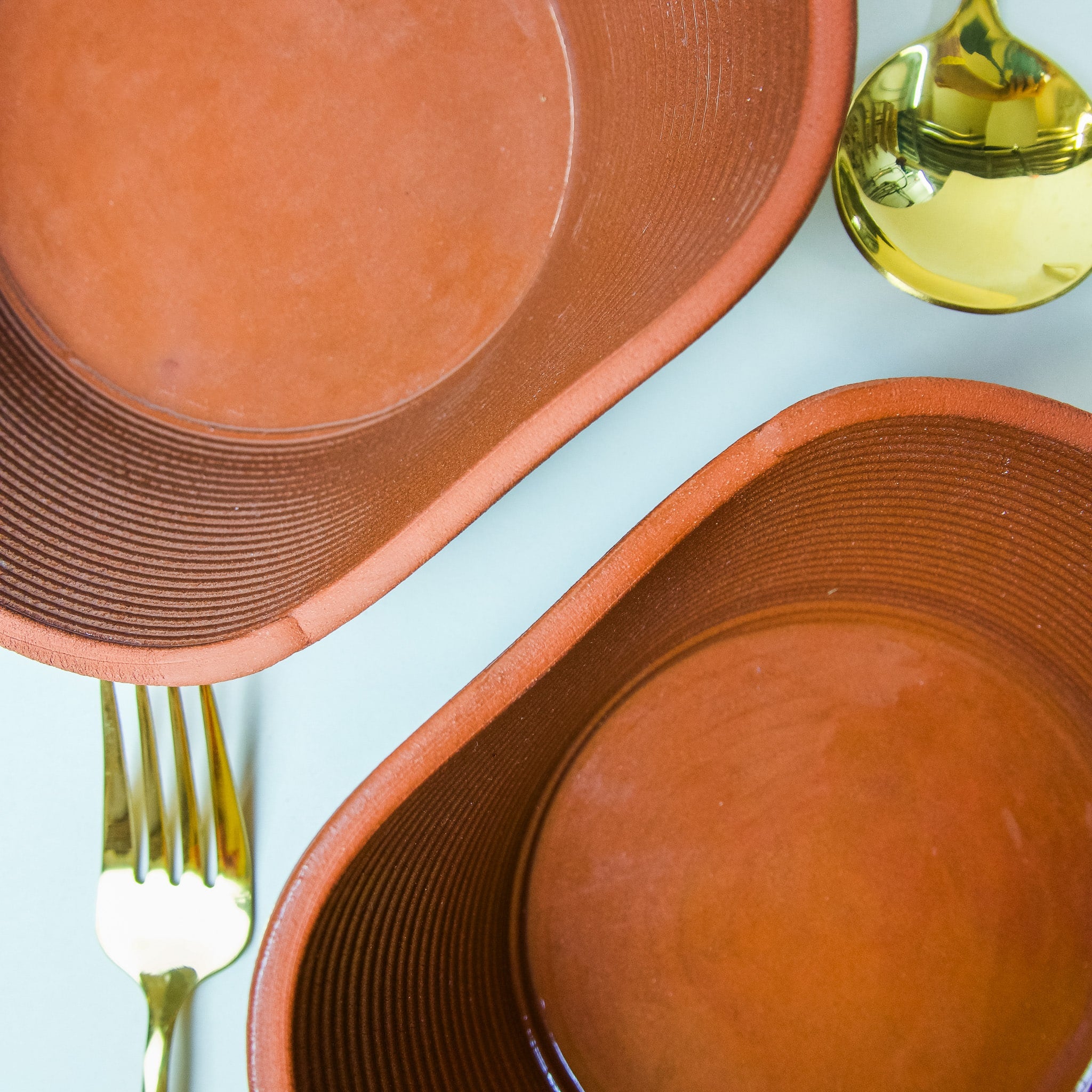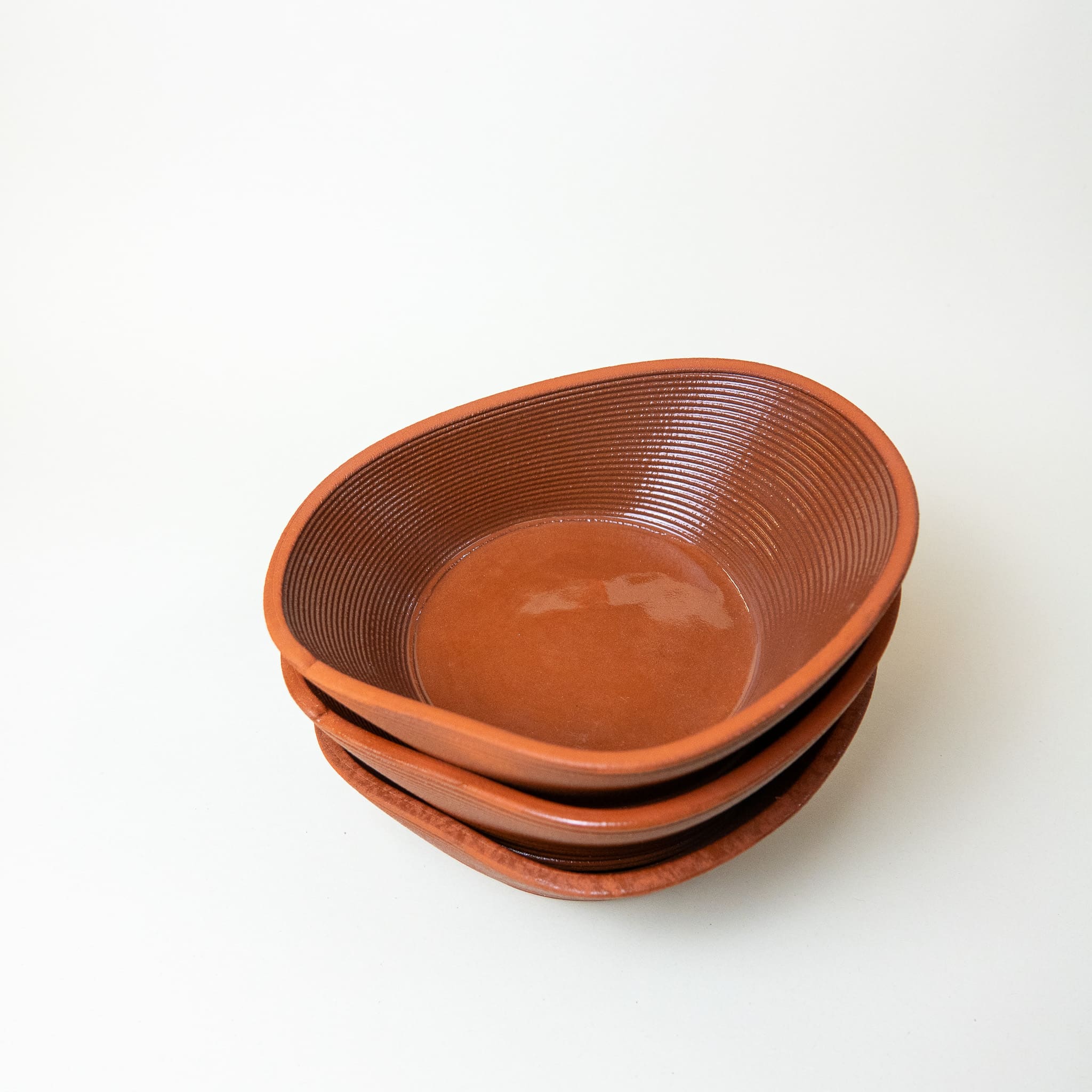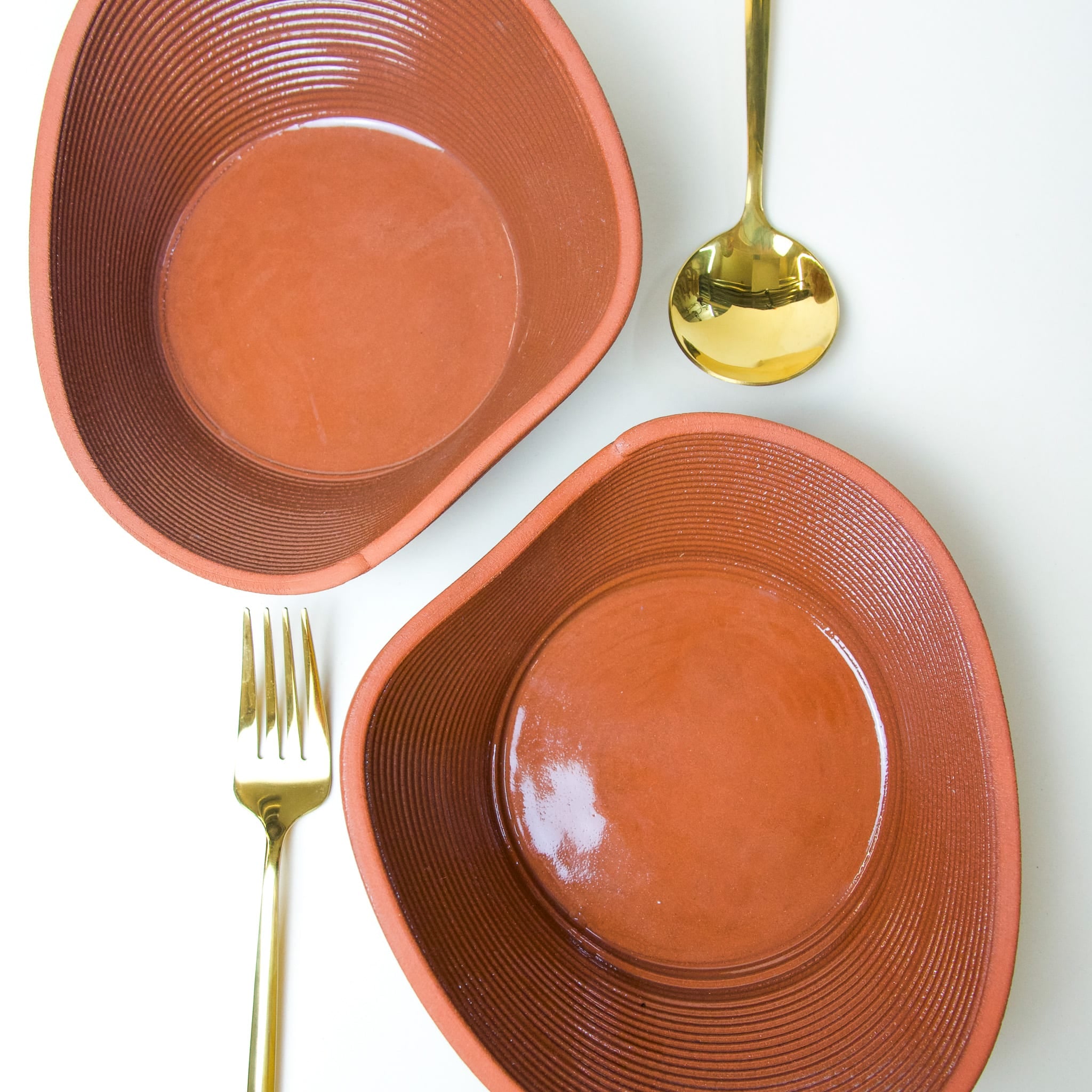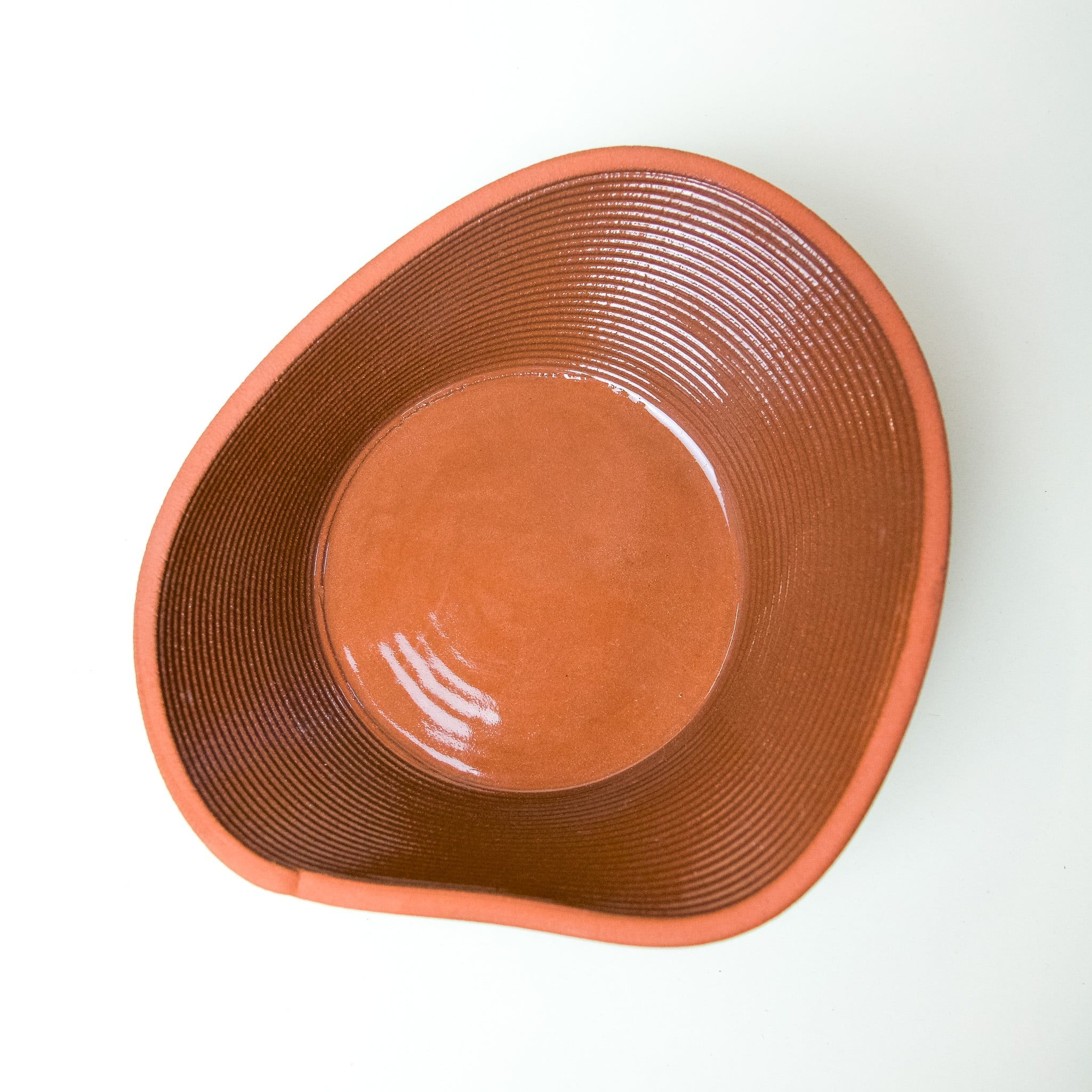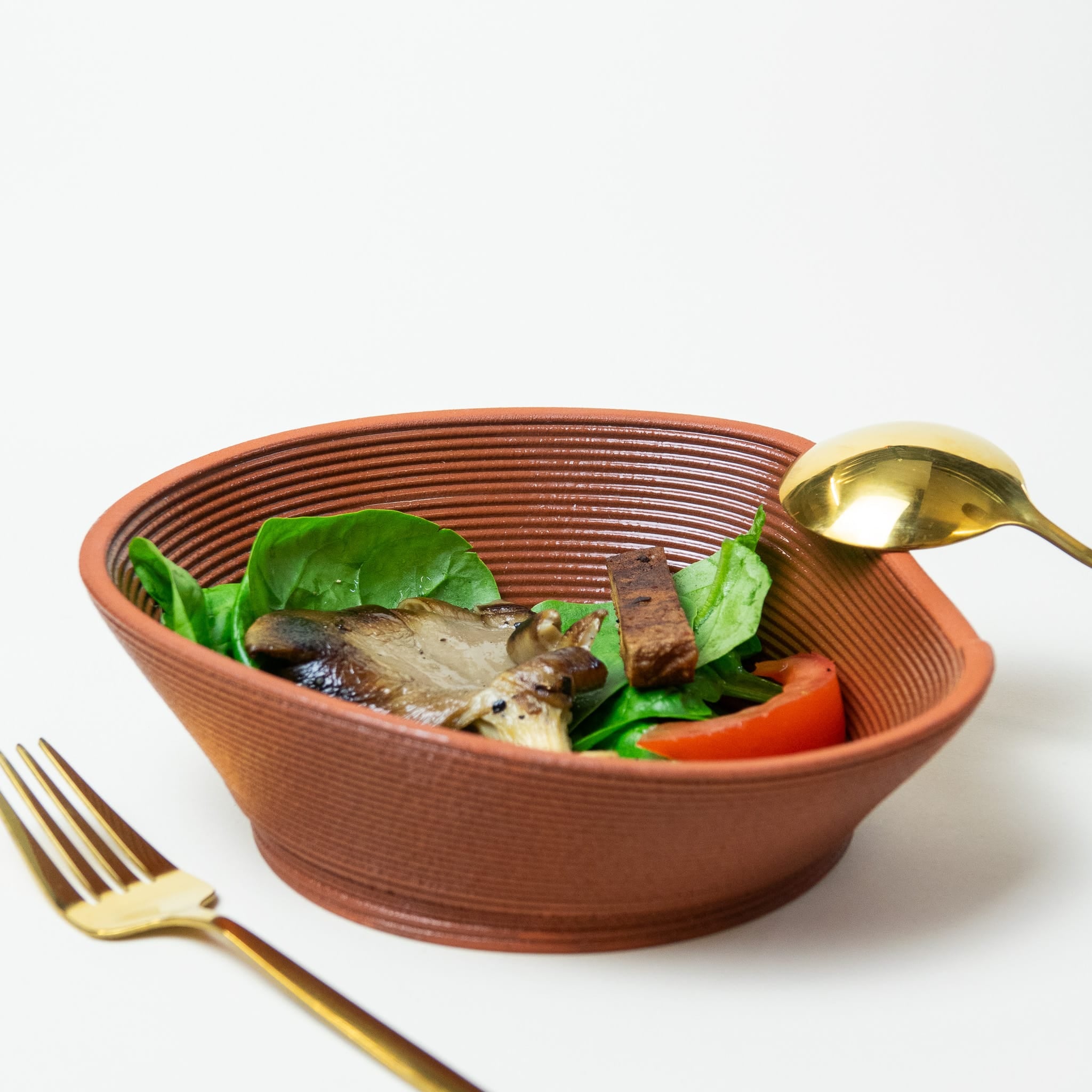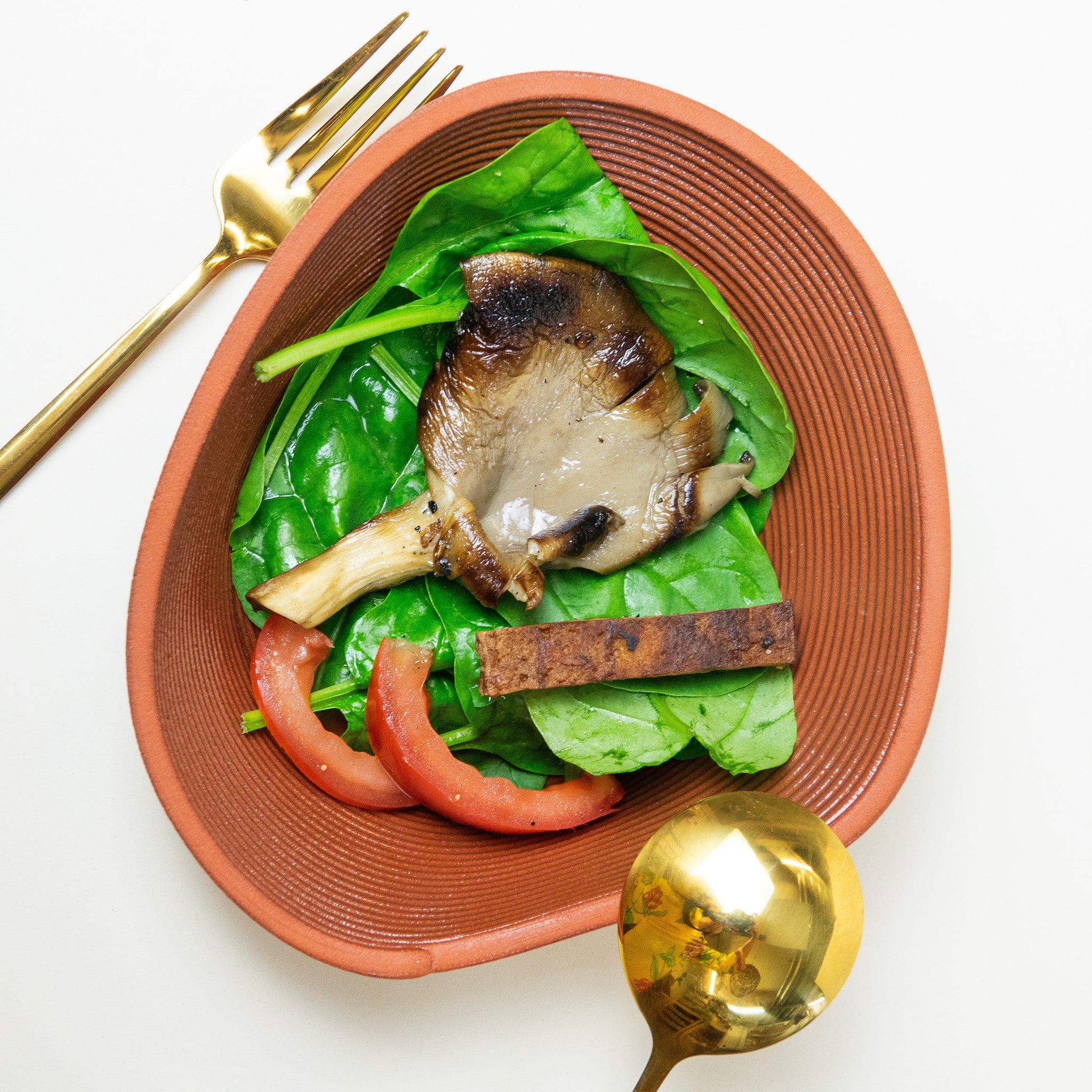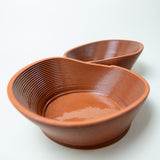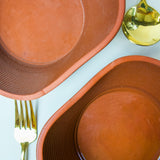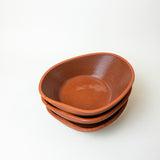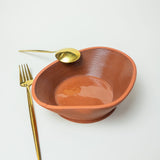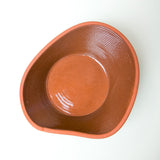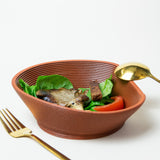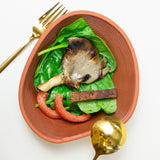 Tax included. Shipping calculated at checkout.
Diameter: ca. 18 cm

Height: ca. 7cm

Volume: 450 ml
Its subtly asymmetric lip is a testament to meticulous precision, with every printing line adjusted to create this fusion of regular and irregular shapes. The bowl features a clear glaze interior that beautifully contrasts with its raw exterior.
This minimalist and elegant form serves as a captivating showcase of the 3D printing technique and its evolution from start to finish. It's a mesmerizing blend of craftsmanship, minimalism, and contemporary design. As you place your culinary creations in this bowl, the visual appeal is truly captivating, engaging both the eyes and the senses.
What sets us apart is our unwavering commitment to excellence and sustainability. Each piece is a testament to our dedication, meticulously crafted, 3D printed, and hand-finished in our Berlin-based micro-factory using locally sourced raw materials. Each piece is unique but due to the nature and freedom of the clay, it presents very slight variations. With every Warp Bowl, you not only elevate your dining moments but also contribute to a greener, more sustainable future.
Material: Terracotta clay
---
All pieces are dishwasher safe
Free shipping on orders over €50
Shipping within 10 - 14 business days